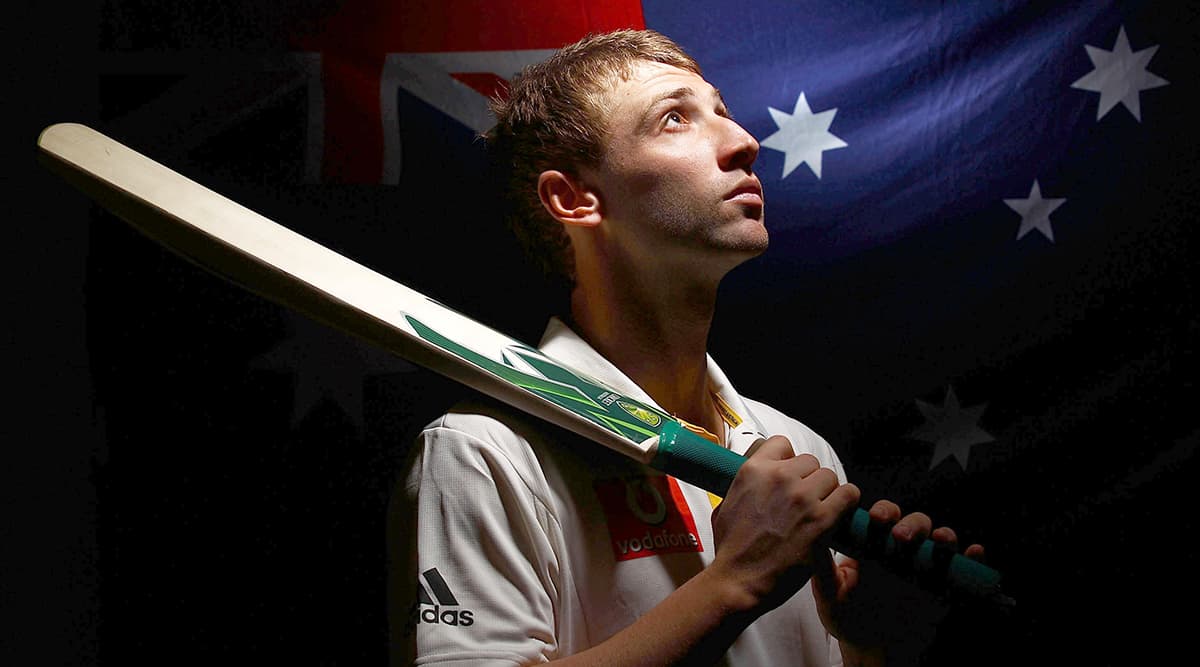 Five years ago on this same day, cricket lost a batsman with a lot of potential -- Philip Hughes -- due to an unfortunate incident on the field. The left-handed was just 25 and looked all set to take giant strides in international cricket when his life was cut short. On November 25, 2014, the southpaw faced a ferocious bouncer by Sean Abbott in a Sheffield Shield match, which hit him in an unprotected area around the neck. As a result, he sustained a brain haemorrhage. Two days later, the news of his demise came out. The entire cricketing world was in agony and couldn't believe that Huges was no more. And on his fifth death anniversary, Cricket fans around the world remembered the batsman and paid respects to him on social media. Steve Smith Reveals That Jofra Archer's Blow Reminded Him of Phillip Hughes Tragedy.
Cricket is one of the most celebrated sports around the world. The discipline has changed a lot of lives and has made many athletes a global star. However,  it also led to the untimely demise of the rising talent. In his short career, Hughes managed to showcase glimpses of his potential. Many regarded him as the next big thing in Australian cricket. In 26 Tests, the southpaw aggregated 1535 runs, which included three centuries. He also amassed 826 runs in 25 ODIs, which comprised two hundred as well. Meanwhile, let's look at how social media remembered Philip Hughes on this death anniversary.
Fans Remember The Batsman!!
Five years ago today we lost Phillip Hughes. Thoughts with his family and those on the ground on that fateful day. Was very privileged to witness him become the youngest batsman to score twin tons in a Test at Durban in 2009. A universally loved man taken way too soon 🏏😢 pic.twitter.com/w1EjoozK2d

— Glenn Mitchell (@MitchellGlenn) November 26, 2019
Sad Day in Cricket!!
Saddest day of the cricket world💔

63notout💔

We miss yu #philliphughes@MumbaiIndiansTN pic.twitter.com/gYoTQ0Exhz

— Prince_sfc (@princevijay29) November 27, 2019
Forever in Hearts!!
Phillip Hughes 🖤... 63 not out forever pic.twitter.com/9Ys8vxF1y4

— Rajesh Smith214 (@RajeshSmith214) November 27, 2019
Fans Paying Respect!!
#63notout You will forever be in our hearts, Phillip Hughes. pic.twitter.com/eO0EDF2HLE

— Gautam Deb (@Gautamdebmic) November 27, 2019
Destiny, It Is!!
His destiny was never that simple, cause simple is rare.

Remembering Phillip Hughes on 5th anniversary of his tragic death. Forever in our hearts and minds.:)

RIP @cricketcomau

#philliphughes #63notout #philliphughes #63NotOutForever #Australia #Adelaide #cricketnation pic.twitter.com/KQwvqZBZCq

— Aditya (@Adityadntcare) November 27, 2019
Many Aussie cricketers were shell-shocked by the tragic incident. One of his closest friends, wicket-keeper Matthew Wade tattooed his portrait on his arm. Months later, Australia lifted the 2015 World Cup and captain Michael Clarke dedicated the triumph to the deceased cricketer. In fact, after Hughes demise, Clarke played every match for Australia with a black band on his arm.