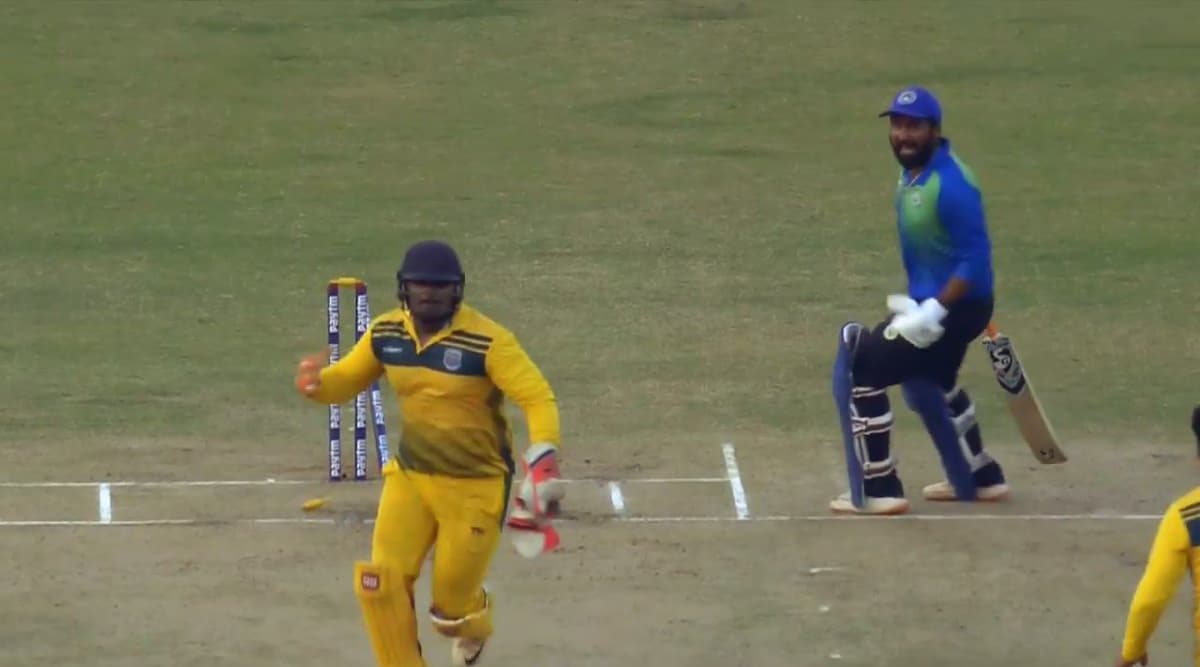 Getting run-out is the last thing a batsman will want after settling down in the crease and that's exactly what happened with Rahul Tewatia in Haryana vs Maharashtra clash in the ongoing Syed Mushtaq Ali Trophy 2019. In the penultimate delivery of the 14th over, Tewatia and Himanshu Rana goofed up while running between the wickets which led to the dismissal of the former. Tewatia was furious after getting dismissed and he lashed out at his batting partner. He cussed Rana for sending him half-way down the wicket and the miscommunication led to his ouster. Shivam Dube Slams a Hat-Trick of Sixes During the Syed Mushtaq Ali Trophy 2019-20 Match Against Jharkhand.
Talking about the delivery, Rana tucked the ball in the leg side that went to deep sweeper- Tewatia was looking for a double and immediately ran for the second run after completing the first but Rana wanted to settle down for a single and he sent Tewatia half-way from the wicket. The latter wasn't able to go back to the crease and subsequently got run out.
Watch Video!!
WATCH: A mix-up between Himanshu Rana and Rahul Tewatia gave Maharashtra their fourth wicket. https://t.co/fIAwpH2nh6#MAHvHAR @paytm #MushtaqAliT20 #SuperLeague pic.twitter.com/k7Q3QzQQEu

— BCCI Domestic (@BCCIdomestic) November 27, 2019
Chasing a total of 168 against Maharashtra, Tewatia came in to bat at five and looked at his prime. He attacked the bowlers from the outset and smashed them to all parts of the ground. He was batting on 28 off just 13 deliveries and was looking all set to guide Haryana home but due to a miscommunication on-field, he was departed. His dismissal also proved out to be the turning point of the match as the Haryana batsmen couldn't get going and fell short of the target by two runs.