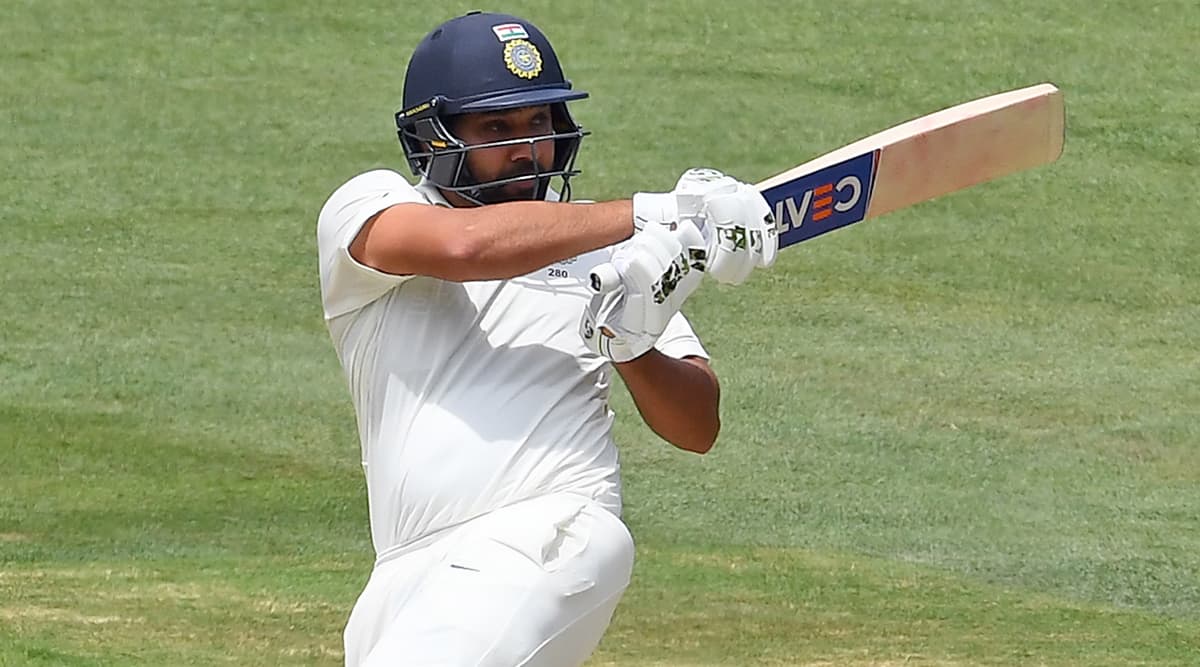 Rohit Sharma is shattering records one after another. The Indian opener is just a run away from bringing up a double hundred during India vs South Africa day 2 of the third Test match which is currently underway at the JSCA Stadium in Ranchi. This would be the first time that the Indian opener scored a double hundred in his career. The Mumbai opener is batting alongside Ravindra Jadeja who is batting on the score of 15 runs. With a couple of overs yet to go for lunch, the Sharma was in no rush to get a double hundred. India Vs South Africa, Live Cricket Score 3rd Test Match
The players in the dressing room also stood up when Sharma was inching closer to the double hundred. This was yet another session that went India's way. The two batsmen have already brought up a 50 run partnership. Talking about the first session, Ajinkya Rahane got his 11th hundred and made to the pavilion on the score of 115 runs. It was George Linde who got the big fish for the day and broke the 267 runs long stand between Rahane and Sharma. Rohit Sharma Reaches 150 While Ajinkya Rahane Smashes a Fine Century During IND vs SA, 3rd Test Match 2019.
Linde bowled with a bit of an extra bounce and placed it outside off. Klaasen was the man who got the ball as he made no mistake getting that one. Rahane's wicket brought some respite in the visitors' camp. Now, all eyes are on Rohit Sharma who is just one rund shy of getting his first double hundred.