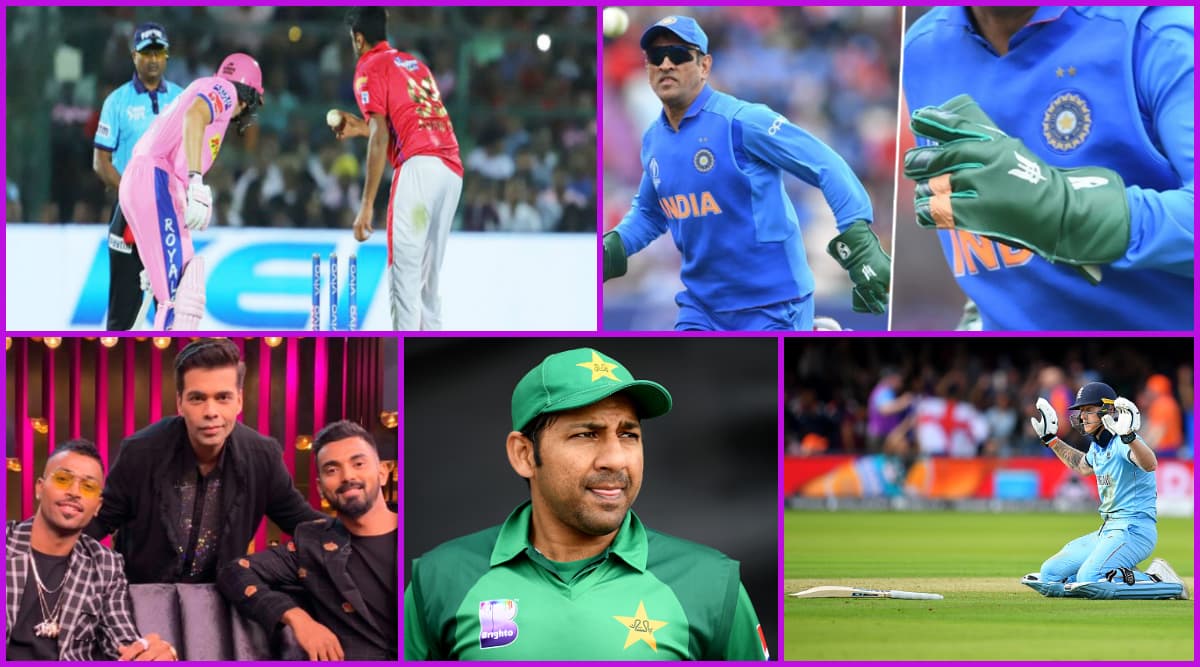 Controversies are part and parcel of the game of cricket as we have witnessed over the years, and the year 2019 was no different. Some of the top names in the cricket world had their names dragged in controversies and we have to acknowledge the fact that it does turn away our focus from the game itself. Media houses had a field day writing on some of these disputes, and they were also discussed in-depth on social media by the public in general. Here we take a look at our top 5 controversies in cricket in 2019. Year Ender 2019 Cricket Special: Ben Stokes, Steve Smith Shine in Eventful Year.
Ravi Ashwin's Mankading
Playing for Rajasthan Royals in the IPL, England wicketkeeper-batsman Jos Buttler was running away with the game against King XI Punjab until Ravi Ashwin decided to outfox him with a cheeky mankade dismissal. A furious Buttler left the pitch to the dismay of the fans around the world and fellow cricketers who criticised Ashwin for his conduct. The dismissal divided opinions though as there were many who came in support of the spinner citing laws of the game.
Sarfaraz Ahmed's Racism Row
Former Pakistan skipper Sarfaraz Ahmed was banned for four games for his racist comments against South African all-rounder Andile Phehlukwayo which was caught by the stump mic. He later apologised to the player and entire South Africa for his behaviour which was brought Pakistan cricket to disrepute. Year Ender 2019: From Australia's Unexpected Victory Against Mighty Indians to Afghanistan's Triumph Over World T20 Champions West Indies, Five Cricket Series That Left Everyone Baffled.
2019 World Cup Final
The World Cup final between England and New Zealand was filled with controversies one after another with Ben Stokes' deflected over throw and ICC rules based on more boundaries hit sparking outrage amongst cricket fans, who clearly felt the Kiwis deserved the World Cup.
MS Dhoni's Gloves
MS Dhoni is a man that divides opinions, and at the World Cup it was not only his performances that polarised people but also his gloves. The ICC asked Dhoni not to wear his gloves that contained the Indian Army insignia on it at the event which caused a lot of furore amongst the fans. Despite a request by BCCI, the ICC were adamant and did not reverse its decision. Year Ender 2019 MS Dhoni Special: Football, Tennis, and Other Sports Which MSD Played This Year After His Sabbatical From Cricket (Check Photos and Videos)
KL Rahul & Hardik Pandya's Koffee With Karan
Hardik Pandya and KL Rahul faced a lot of backlash due to their comments made in a chat show hosted by Karan Johar. The entire incident arguably was the biggest controversy of the year as the two players were banned from the game. The ban was later lifted though but the damage had been done to the reputation of the these two athletes by then.