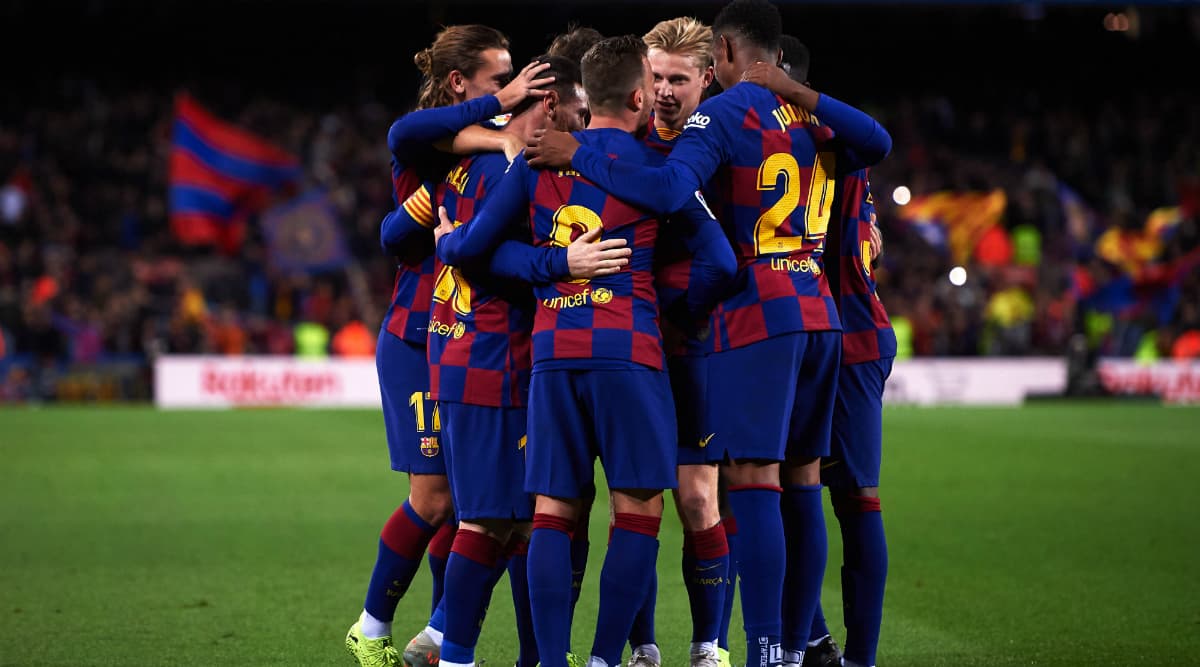 Barcelona, for the first time ever have overtaken Real Madrid in the Deloitte Football Money League published on January 14, 2020 (Tuesday). The 'Football Money League' is produced every year by Deloitte's Sports Business Group in the UK which ranks the highest-earning football clubs in the world. The Spanish heavyweights lead the list with overall record earnings of over 700 million pounds for the 2018-19 season. Barcelona were second in the list last year, but the earnings of 741.1 million pounds in the 2018-19 season is significantly higher than 592.79 million euros in the 2017-18 season. List of Highest-Paid Sports Teams in 2019: FC Barcelona, Real Madrid, Juventus Are The Best Paid Teams in the World.
This was the 23rd edition of the league and Catalan side's arch-rivals Real Madrid finished second in the list with an earning of 667.5 million pounds in the 2018-19 season. Record English champions Manchester United come third on the list followed by Bayern Munich on fourth with the revenue of 627.1 million pounds and 581.8 million pounds respectively. French champions Paris Saint-Germain, with earnings of 560.5 million euros complete the top five teams in the list. United's cross-town rivals Manchester City take the sixth position with a revenue of 538.2 million euros while Premier League 2019-20 leaders Liverpool are seventh. Tottenham Hotspur, Chelsea and Juventus round off the top ten teams in the list. Barcelona Part Ways With Ernesto Valverde, Appoint Quique Setien as New Manager Until 2022.
The figures that the business group uses to produce the rankings are taken from the annual accounts published by various clubs, but it excludes the revenues from transfer activities. This the first time in Barcelona's history that the club have topped the Deloitte Football Money League.