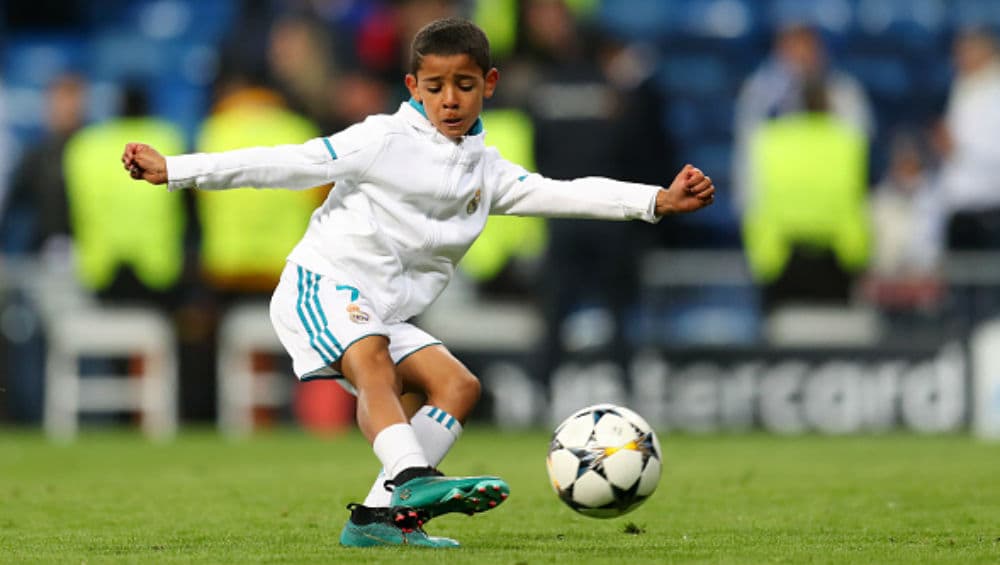 Cristiano Ronaldo must be a proud father as his son Cristiano Ronaldo Junior has won the award for scoring the most number of goals for Juventus. In a report published a few days ago, we told you that the eight-year-old, CR7 junior has scored 58 goals in just 28 matches. Needless to say that the news went viral like fire in the forest. On many occasions has CR7 junior impressed us with his mad skills and now this award is surely an icing on the cake for the younger one. Cristiano Ronaldo Junior Scores 58 Goals in 28 Games at Juventus Under 9's. 
The eight-year-old moved to Juventus with his father in July 2018 from Real Madrid. The youngster trains along with many kids of the footballers from Juventus. The little one obviously prepares hard for his performance as he is seen sweating it out in the gym along with his father. Thus it is quite obvious if CR7's son has been doing exceptionally well for the club. So far in the season, he has bagged 18 assists in the season.
Here's another one
Cristiano Ronaldo is all praises for his son and during an interview ha even mentioned that he can be like his dad. The Juventus star said, "I hope that Cris, my son, can be like his dad. He says he is going to be better (than me), but I think it's difficult. I am very happy to have scored, for him too. He is playing for Juventus and adapting really well, it has been easier for him than for me."