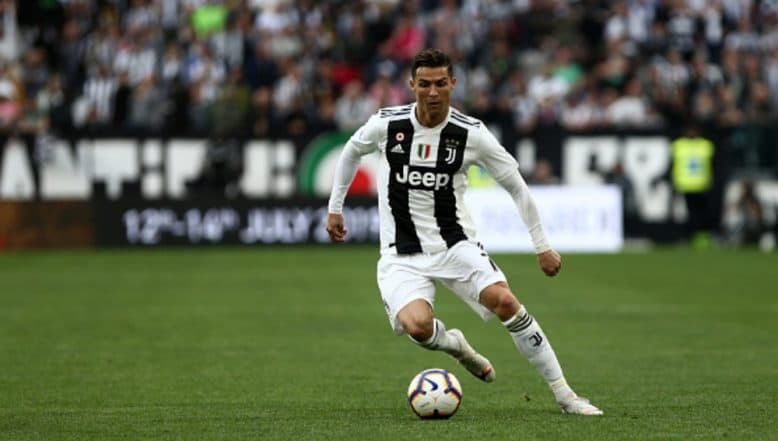 Cristiano Ronaldo got transferred to Juventus last summer from Real Madrid after nine years. The former Manchester United striker has been blazing guns in Serie A and led the team to victory on several occasions. Now, a few reports have emerged online which states that his salary is three times more than second-highest Serie A player. As per the revealed contract, Ronaldo pockets €31 million per year (Rs 245 crore), which is €23m ($25m) more than what the second-highest earner, fellow Juventus player Matthijs de Ligt. The salaried of the players were reported by Gazzetta dello Sport. Cristiano Ronaldo Gets Proposed by Pitch Invader During Euro 2020 Qualifiers Match! Watch Video of CR7 Signing His Real Madrid Fan's Jersey.
The newspaper only took into account the net pay of the players, i.e. after tax deductions. A newbie and former Manchester United player Romelu Lukaku stands third on the list earning a salary of €7.5m ($8.3m) from Inter Milan with the addition of €1.5m in bonus payments.  Cristiano Ronaldo Scores Quadruple as Goalie Ernestas Šetkus Makes Funny Blunders During Lithuania vs Portugal, Euro 2020 Qualifiers (Watch Videos).
Juventus has walked away with the title eight times in a row. CR7's club tops the list for paying the highest wages in all. Juventus pays 294 million euros. Whereas Inter Milan stands on number two for paying (139 million euros), AS Roma (125 million euros), AC Milan (115 million euros) and Napoli (103 million euros). However, CR7 stands behind his arch-rival Lionel Messi who reportedly earns €130m (£117m/$144m) in total income - including salary, bonuses and advertising revenue. Former Real Madrid attacker Ronaldo earning €113m (£101m/$125m).