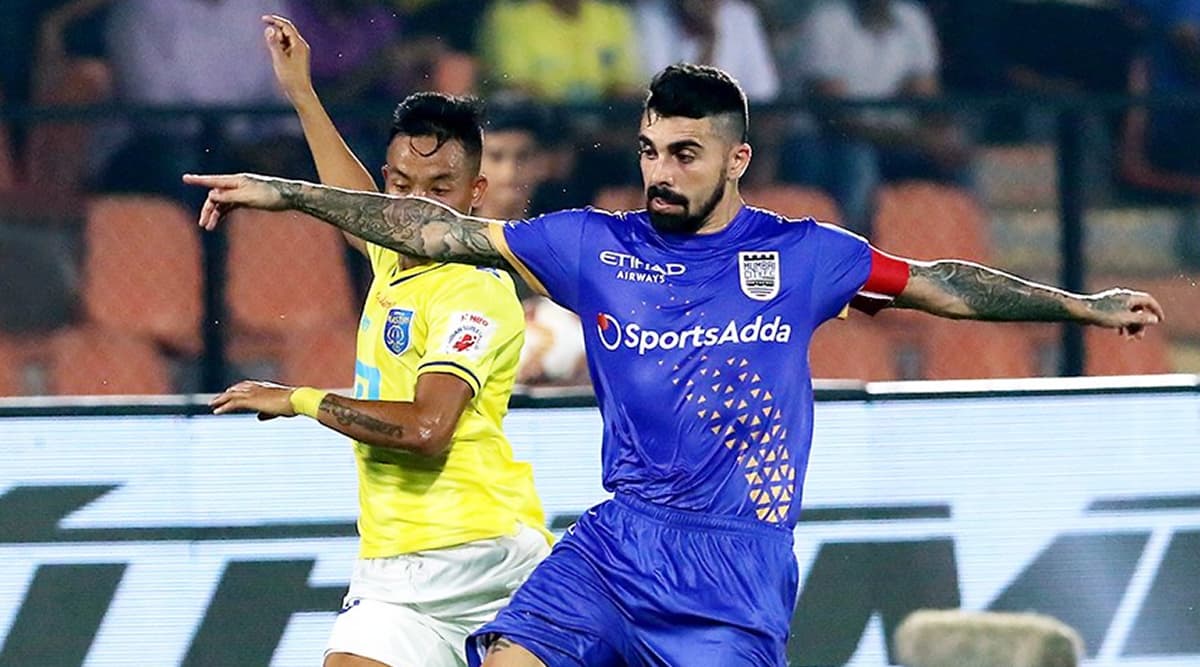 Mumbai City FC vs Kerala Blasters match in Indian Super League 2019-20 ended in a 1-1 tie after both the teams scored a goal in the second half of the tournament. Kerala Blasters first took a lead with a goal in the 75th minute to score the first goal of Mumbai City FC vs Kerala Blasters match. Later, Mumbai City FC made a comeback with a goal just after two minutes. MCFC 1 - KBFC 1 | Mumbai City FC Vs Kerala Blasters FC - Live Football Score, Match 32. 
The match wintessed no goals in the first half. Both the teams tried their level best to score a goal but failed in the first 45 minutes of the game. However, in the second-half, Raphael Messi Bouli scored the first goal for Kerala Blasters in the 75th minute. Just two minutes later, Amine Chermiti levelled the score in the 77th minute in a major goof-up by Kerala Blasters in the defence.
Mumbai City FC hit 5 shots on target with Kerala Blasters hit 4 shots. In ball possession, Kerala Blaster led with 57 per cent during the match while Mumbai City FC accounted for 43 per cent ball possession. With 14 fouls and 2 yellow cards in the match, Mumbai City FC played a more rough game than their opposition Kerala Blasters. Kerala Blasters only accounted for 1 yellow card and 8 fouls.
The game was played at Mumabi Football Arena Stadium. With a 1-1 tie in Mumbai City FC vs Kerala Blasters match, Mumbai City moved to the 6th spot in Indian Super League 2019 points table. On the other hand, Kerala Blasters moved to the 8th spot.