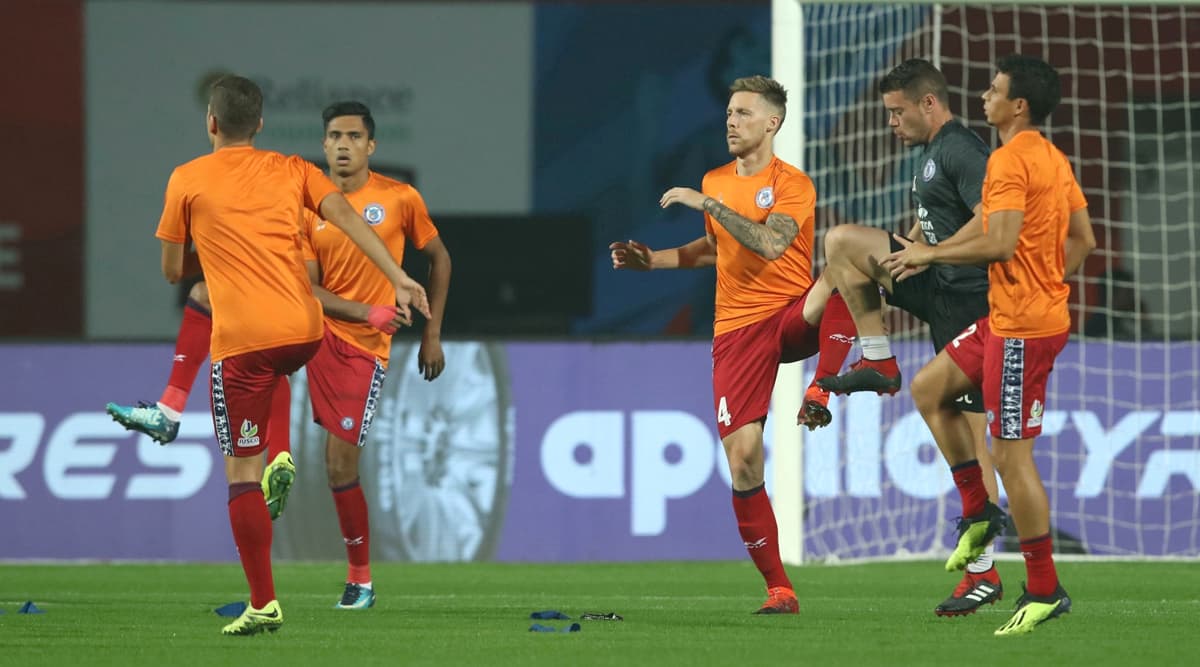 Jamshedpur FC played an amazing game against Odisha in the ongoing Indian Super League 2019 match. Jamshedpur vs Odisha football clash witnessed two goals from Jamshedpur. Sergio Castel turnED the game in his team's favour after scoring the second goal in the 85th minute. Odisha only managed one goal which came from Aridane Santana in the 40th minute. Odisha managed better possession in the match with 65 per cent and also big pass accuracy with 78 per cent. However, Jamshedpur won the match in the final moments.  JFC 2 - OFC 1 | Jamshedpur FC Vs Odisha FC - Live Football Score, Match 3. 
Rana Gharami scored the first goal of the match in the 16th minute. Then Santana scored the equaliser in the 40th minute. Later, Castel's late kick on the target took Jamshedpur to victory. Bikash Jairu was given a red card in the 35th minute and Jamshedpur were 1 man-down. Winning team's Farukh Choudhary won the hero of the match award. The ISL emerging player was bagged by Jerry Mawhmingthanga. The limitless player of the match award was given to Castel.
The first-half ended in a draw after both the teams ended the half at 1-1. Odisha committed more fouls in the match with 20. Jamshedpur only faced 10 fouls. even in yellow cards, Jamshedpur got three yellow cards while Odisha got none. Indian Super League 2019–20 Points Table Updated: Jamshedpur FC Displace Kerala Blasters From Top Spot in Latest Team Standings in ISL Season 6. 
Jamshedpur also went to the top of the points table with the victory. They have three points from one game now and they replaced Kerala Blasters as the top-ranked team in Indian Super League 2019-20 points table. Odisha, who lost their opening game, went to the bottom of the points table with the loss. On Wednesday, FC Goa and Chennaiyan FC are pitted against each other.