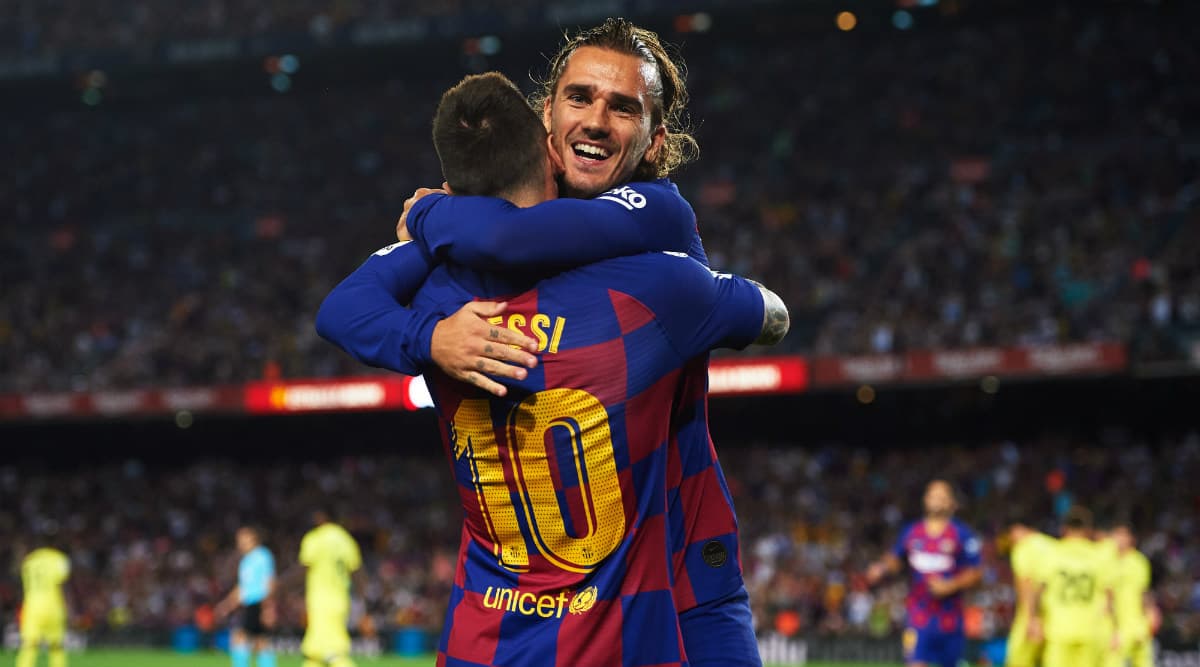 Antoine Griezmann has been transferred to Barcelona this summer for five years at the Camp Nou from Atletico Madrid for a reported sum of €800 million (£717 million). But since then, there have been reports about the French Footballer not gelling well with the Barcelona star Lionel Messi. There have been many reports of the two not seeing eye to eye with each other. Now, there are reports Lionel Messi and Antoine Griezmann not talking to each other during the training session ahead of Barcelona vs Celta Vigo, La Liga 2019-20. Lionel Messi Annoyed With Barcelona For Signing Antoine Griezmann Over Neymar: Reports. 
Even the fans think that they do not pass on the ball to each other. The reports further say that there is a rift between both the stalwarts of Barcelona. In fact, it was also reported that Messi had a showdown with Catalan giants for signing Griezmann over Neymar Jr who was also quite keen on joining the club. The Barcelona star had also gotten in touch with Neymar for joining the club.
Only last month during an interview, Griezmann opened up about the alleged rift between him and the Barcelona star. Messi is not someone who talks a lot, and neither am I, so it is a little difficult for us to communicate. I got him some mate (South American drink), so I think we're going in the right direction. But we must learn to make a connection, to improve it. I'm here to help," he said. Even Gerard Pique had downplayed the rumours of a rift.