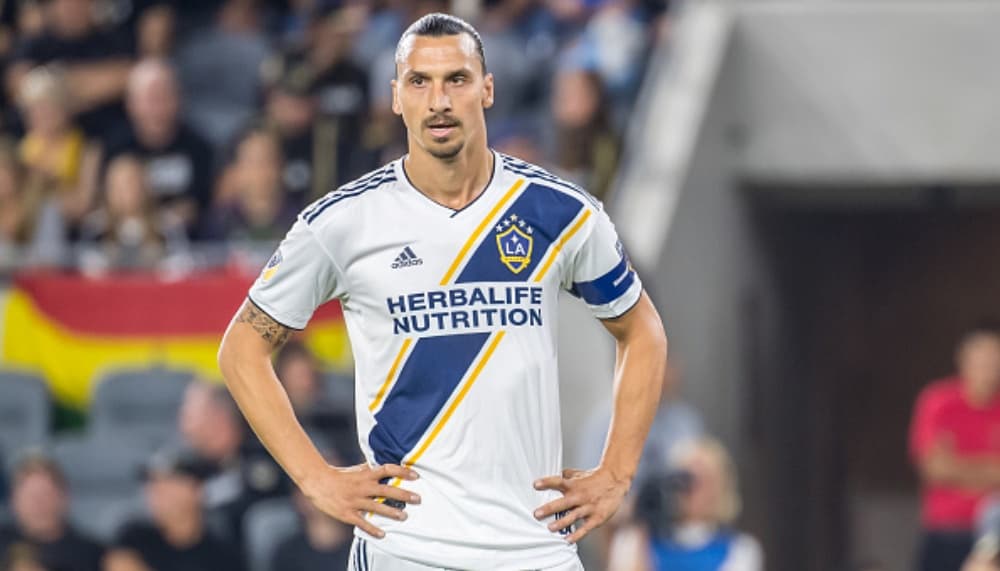 For a while now, there have speculations about Zlatan Ibrahimovic's name being associated with different clubs. Zlatan ended his 18 month-long stinT with LA Galaxy in October this year. Now during an interview, Zlatan spoke about his future very candidly and said that he was retuning Italy and will be a part of one of the clubs with history and one that needs to win again. For a while now, his former club AC Milan was quite keen on having him on board and a few reports further said that Zlatan is also keen on grabbing the opportunity. Zlatan Ibrahimovic Statue Set Ablaze by Angry Malmo Fans After Becoming Part-Owner of Rival's Hammarby, Video Goes Viral!
During an interview, he also emphasises that it's just not about choosing a club but all factors should match his criteria as well. "I will go to a team that has to win again, that has to renew its history that is looking for a challenge against all. Only then will I be able to find the necessary stimuli to surprise you again…. As a footballer it is not just a matter of choosing a team, there are other factors that must square. Even in the interests of my family … See you soon in Italy, "Ibra revealed in the interview.
The former Manchester United striker played with AC Milan in 2010 and then went to PSG in 2012 and then Manchester United and furthermore with LA Galaxy. During his stint with AC Milan, he scored 56 goals from 86 games. The announcement about Zlatan joining Milan could happen very soon.