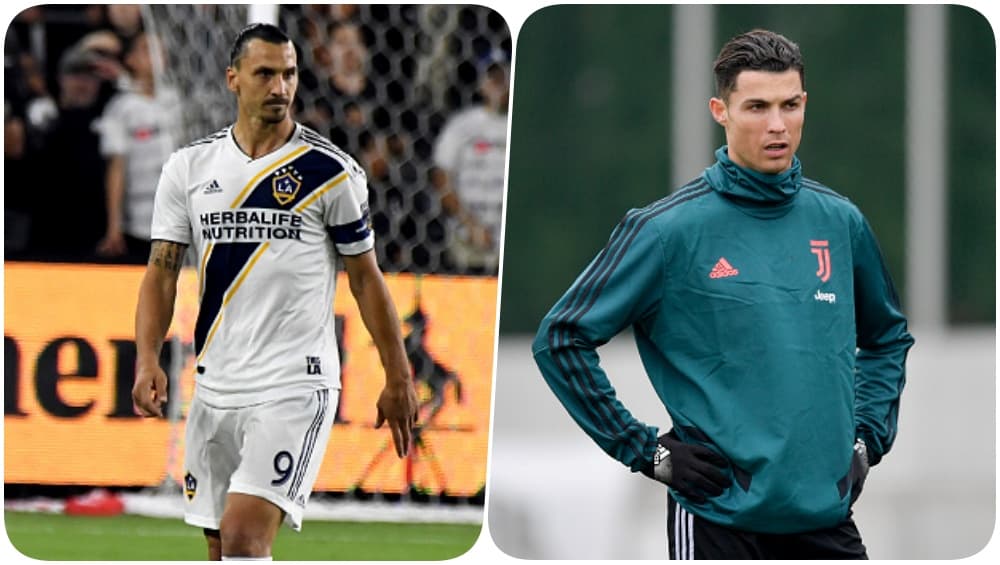 Apart from his goals, Zlatan Ibrahimovic is known for his fiery comments and rarely does he shy away from creating a controversy which often grabs headlines of the newspapers. Ahead of his Serie A 2019, Zlatan Ibrahimovic launched a fresh attack on Juventus star footballer Cristiano Ronaldo and said that there is only one Ronaldo and he is a Brazilian. This sparked controversy and the statement grabbed the headlines of the newspaper. Zlatan ended his 18 month-long stint with LA Galaxy and a confirmed during an interview that he will be a part of Serie A. 'See You Soon in Italy': Ibrahimovic Fuels Talk of Serie A Return. 
The former Manchester United was asked if he will meet CR7 on his return to Serie A to which he said that there is only one Ronaldo, the Brazilian. "I will find the real Ronaldo in Italy?" the 38-year-old responded. "None of it. There is only one Ronaldo, the Brazilian! When he played, everyone wanted to copy it, the movement that little bag, bam-bam. He had too elegant a style. He was the one who made me stand in front of the television watching the game," he said during an interview.
Earlier during the interview, Zlatan had confirmed that he is going to Serie A and would join the club to change their fortunes. According to reports in Italy, Ibrahimovic has been offered a six-month deal to come to the aid of struggling former giants AC Milan, who are 11th in the Serie A table.