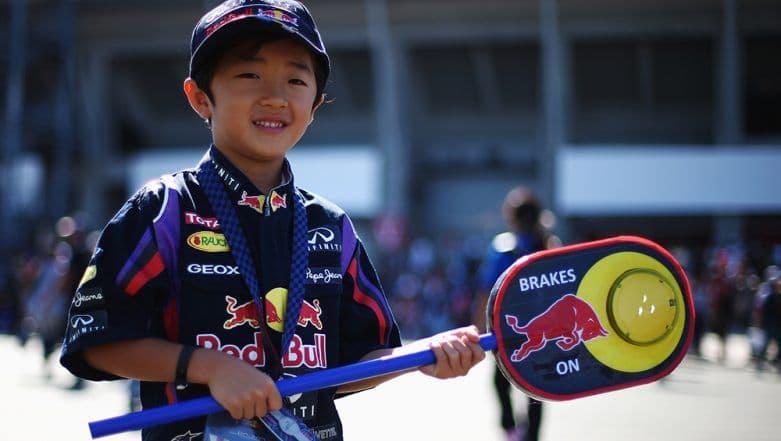 Young drivers and fans of the Formula 1 sport are in for a treat. The Motorsport officials have decided to replace 'Grid Girls' with a new programme called 'Grid Kids'. No longer would you be able to see girls in the 'F1 pre-race ceremony' as they will be replaced by a young bunch of kids – who already are competitors in junior categories.
As per the reports,  F1 would not use female models at the starting grid now. The children selected for the pre-race ceremony will be competitors from karting and other junior categories.
F1 Managing Director of Commercial Operations Sean Bratches said that he hoped that this opportunity would be an unforgettable experience for them and their families. The chance to stand beside their heroes would serve as an inspiration for them to keep learning and training driving. He added, "What better way to inspire the next generation of Formula 1 heroes?"
The initiative by Fédération Internationale de l'Automobile (FIA) comes at an excellent time. It will provide an opportunity for the sport to grow in different markets and segments. FIA president Jean Todt said, "Formula 1 is the pinnacle of motorsport. The dream of every young racer competing for the junior series that make up the FIA's single-seater pyramid, from karting all the way to F1. We are therefore delighted to bring that dream a little closer by giving the future champions of our sport the opportunity to stand alongside their heroes on the grid."
The kids will be selected by the national motorsport authorities. As per the joint statement issued by both F1 Group and FIA mentioned that the choice would be made on the basis of 'merit or by lottery'.