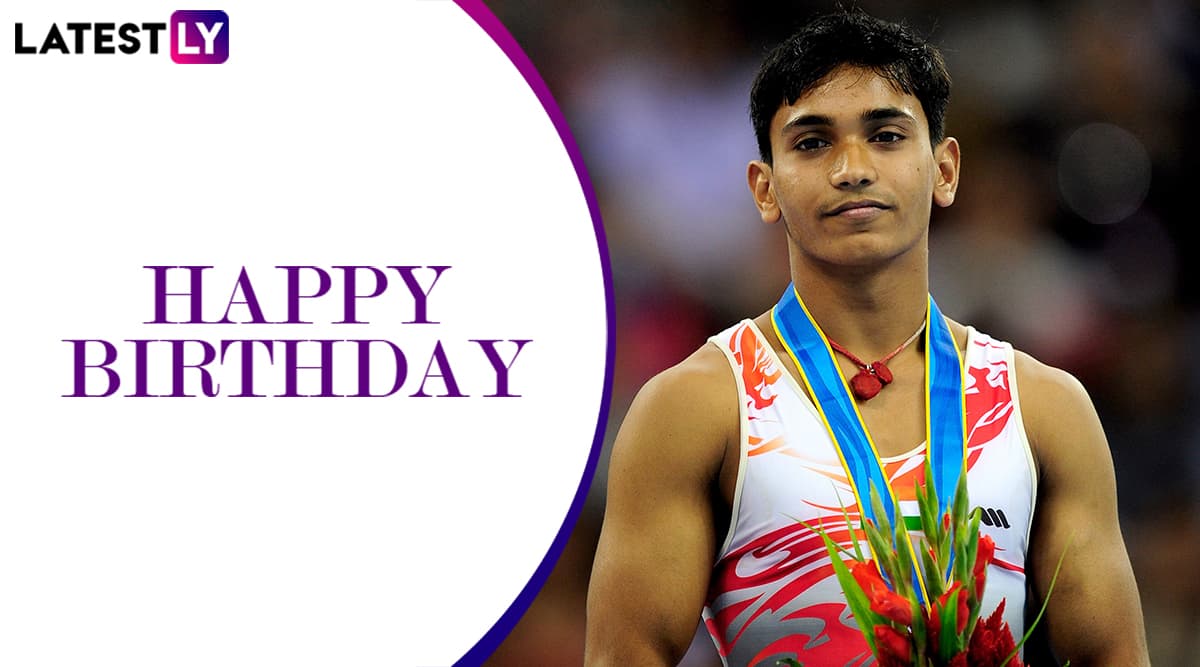 Indian gymnast Ashish Kumar celebrates his birthday on Tuesday (November 26). He turns 29 years old. He is the first-ever Indian gymnast to bring medals for the country in the sport in Commonwealth Games. He won two medals in Commonwealth Games in October 2010, which is the highlight of his athletic career so far. He is the most successful Indian gymnast so far for India, winning many medals for the country at the global and national stage. As the young Indian athlete celebrates his birthday, we will look at five lesser-known things to know about him. Olympic Gold Medallist Gymnast Nadia Comaneci Lauds Students Performing Gymnastic Moves. 
Ashish Kumar was born in Uttar Pradesh and hails from Allahabad (now Prayagraj) district. His gymnastic career started in 2006 when he first participated in Asian Artistic Gymnastics Championships 2006 in Surat city of India. He is an emerging male gymnast for the country and is highly expected to grow taller in the sport of gymnastics. Below are five lesser-known things to know about Ashish Kumar. Simone Biles Becomes the First Gymnast to Perform Double-Double Dismount, Achieved This Feat During 2019 US Gymnastics Championships (Watch Video). 
In Commonwealth Games 2010, he won a bronze medal in floor exercise event and a silver medal in vault.

Team Futuramic is the name of his college team.

He also plays for club 'Ministry of Road Transport & Highways'.

His bronze medal in Asian Games 2010 is India's only medal in the tournament in gymnastics so far.

Vladimir Chertkov and Praveen Sharma are his coaches who train him for gymnastic events.
So far, Ashish has won multiple medals in 2006 Asian Artistic Gymnastics Championships 2006, Commonwealth Games 2010 and South Central Asian Gymnastics Championships 2012 in Dhaka. He also participated in Asian Games 2014 and finished on 12th spot in floor event. He could not qualify for the finals. Happy Birthday Ashish Kumar.