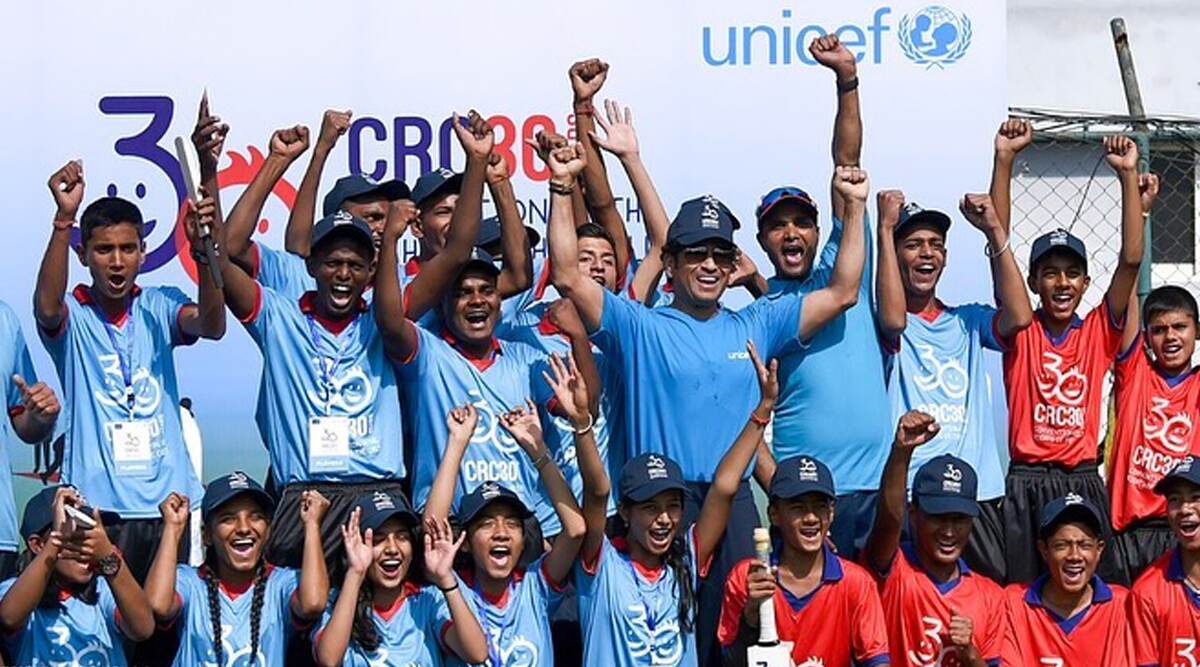 It might have been six years when Master Blaster Sachin Tendulkar played his last International match but it seems like he can't keep himself away for too long. On the occasion of World Children's day, the talismanic former batsman took to Instagram and shared a picture with some kids in Nepal. He explained how he enjoyed playing cricket with young boys and girls in Nepal and also provided a beautiful message. He asked his fans to celebrate the occasion by letting the children play as sports have the ability to change lives. Tendulkar has been an ambassador of sports and this thought would certainly have inspired many of his fans. Sachin Tendulkar Promotes UNICEF's Brain Development Campaign in Kathmandu.
"I had a wonderful time playing cricket with young boys & girls during my recent visit to Nepal. Playing sports teaches a lot about life & shapes our personalities positively. This #WorldChildrensDay, let's celebrate every child's right to play, as it has the power to change lives." read the caption of the picture posted by the 2011 World-Cup winner. The World Children's day is celebrated to make people aware of child welfare and understand the importance to groom the future generation. Sachin, along with being a lover of the sport, is also concerned about the people of tomorrow and his post displays that.
See Post!!
Sachin Tendulkar's contribution to cricket is second to none and his numbers speak volumes of his ability with the bat. In 2013, the right-handed batsman finished his career as the highest run-scorer in international cricket. Nowadays, the legend has been an active user of social media and often posts his updates.