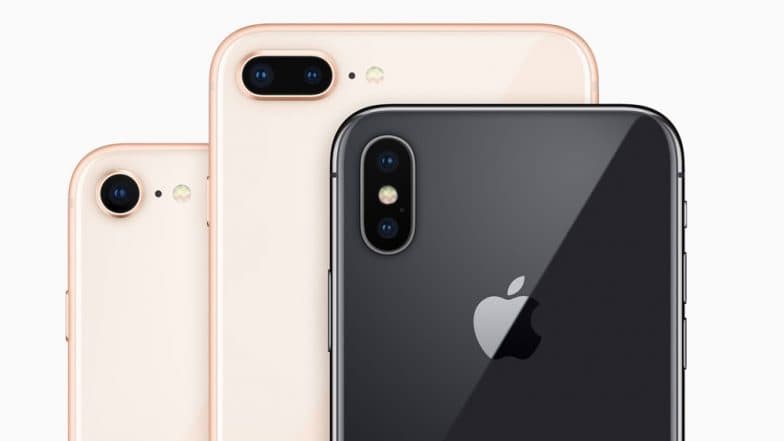 Apple, a Cupertino -based tech giant seems to be facing some difficult times altogether. Apple's alarming sale drop is bit of concern for the iPhone maker, though the company recorded good revenue in the first quarter of the fiscal. Now, a newly discovered privacy bug in the FaceTime software has been identified in Apple iPhones and iPads. According to the report from CNN, this FaceTime software allows the users to hear as well as see the person they are calling, even if the recipient picking up the call. OnePlus Trolls Apple iPhone After Becoming Leading Indian Smartphone Brand in 2018.
The recently identified Apple eavesdropping bug is reportedly impacting iPhones and iPads that are running iOS 12.1. Moreover, the Apple PCs running macOS Mojave with added Group FaceTime feature is also impacted by this glitch. Apple Registers $84.3 Billion of Revenue in First Quarter of 2019 As iPhone Sale Dip By 15 Percent.
The California-based tech giant has confirmed that it has started disabling the feature for all the Apple users. However, the issue still may impact FaceTime calls, particularly one-on-one call. Until Apple fixes this glitch, here is how you can deactivate FaceTime on your Apple iPhones & iPad devices-
1. Firstly, the Apple users need to open the settings on their iPhone or iPad.
2. Now, they need to scroll down and select 'FaceTime'.
3. After selecting it, the users should toggle off the green button at the top of the screen.
Here's how the users can turn off on Mac devices –
1. First, the users need to open the FaceTime app.
2. Now, they should head straight to FaceTime provided on top of the screen.
3. The users need to select Turn FaceTime Off.
It is important to remember that if the FaceTime feature is enabled, the caller is able to hear you live even if you haven't received the call or the conversation is being transmitted. Moreover, it is also reported that the bug can also show live video to the caller, when volume button is pressed for dismissing the call.