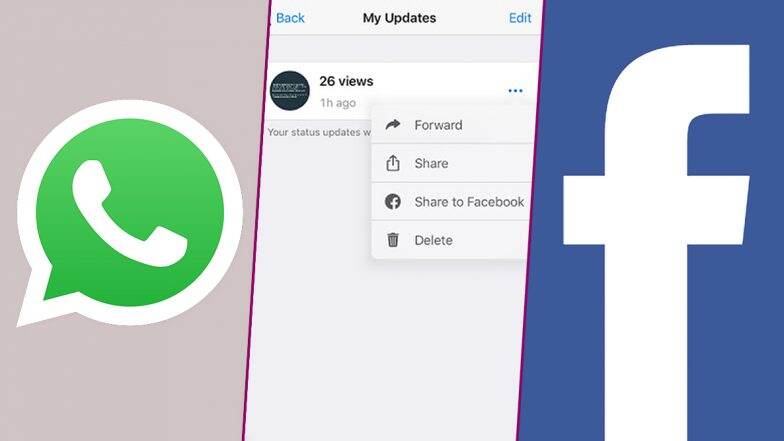 California, September 17: Want to share a common update on WhatsApp and Facebook without having to manually upload it on both the platforms? WhatsApp has the answer to it. Those with the latest Android update, can now share their WhatsApp status on Facebook as well. The latest feature is easy to use and comes days after Facebook announced its intention to unify all the three social media platforms: Facebook, WhatsApp and Instagram. WhatsApp Latest Update: 'WhatsApp From Facebook' Tag Added on Messaging App After 'Fingerprint Lock' Feature.
The feature was on testing mode on WhatsApp Beta version before it was rolled out. The first recipients of the new feature were the iOS users. And in an exciting news for millions of Android users, the 'Share to Facebook Story' feature will also be available to the Android users. New WhatsApp Features: Top 5 Features That Might Be Rolled On WhatsApp This Month.
All that the users have to do is type or choose the image they want to share as their WhatsApp update. After they are done sharing the WhatsApp update, the 'Share to Facebook Story' button shows just below the WhatsApp update. After the user clicks on the 'Share to Facebook Story' option, the update will appear on the Facebook feed of the story.