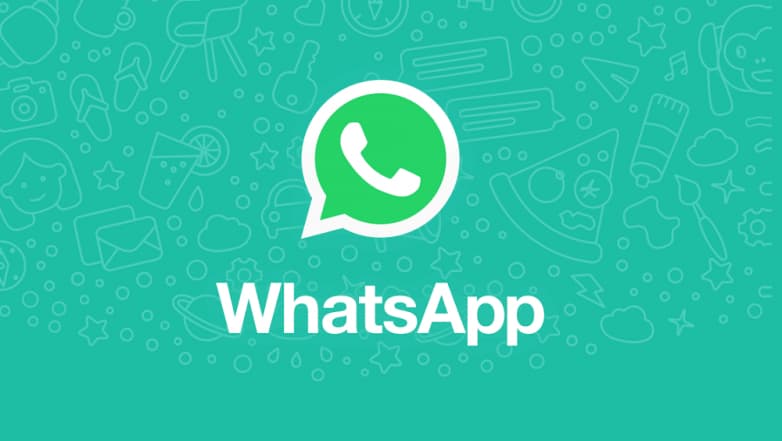 The dark mode on WhatsApp is one of the most awaited features on the Facebook-owned instant messaging platform. Previously, both Facebook and Google introduced a dark mode on Messenger and Google Chrome or Google Apps for smartphones. Seeing such interest among users, WhatsApp is too planning to introduce dark mode on the Messenger for Android as well as iOS users. Though it is not officially launched, you can enable the same on your Android and iOS devices. Here are some quick steps that you can follow to enable dark mode on iOS or android handset. WhatsApp Will Not Work on These Android & iOS Smartphones After February 1, 2020.
Steps To Enable WhatsApp Dark Mode on Android Devices: It is important to note that Android users need to update the device to the latest Android Q beta version.
1. The Android users need to go to 'Settings', then select 'Display' followed by 'Theme'. Now they need to select 'Dark'.
2. Once the dark mode is turned on, they need to hit the setting option and click on 'About Phone'.
3. Now, you need to scroll down to 'Build Number' and tap it for 7 times.
4. By tapping 7 times, a message will pop-up mentioning - 'Developers options is Turned on'. Now you need to tap on 'Override force dark' to apply dark theme to other apps.
5. WhatsApp's dark mode is activated but the wallpaper in chat thread needs to be changed for enjoying the dark mode.
6. Go to WhatsApp Settings and select 'Wallpaper' and now tap on 'None'. You are good to use dark mode on WhatsApp.
Steps to enable WhatsApp dark mode on iOS Devices: It is important that Apple iPhones should run on iOS 11 or higher versions.
1. The iOS users need to go to 'Setting' followed by 'General' and 'Accessibility'. The users need to select 'Smart Invert' through 'Display Accomodation' and 'Invert Colours'.
2. The dark mode is enabled across all the applications on the device.
3. The users need to choose no wallpaper for WhatsApp chat threads, similar to Android users. Hit Settings > Wallpaper > None. You have successfully enabled WhatsApp dark mode on iOS device.
Follow these above mentioned simple steps for enabling dark mode in WhatsApp on your Android or iOS devices.