In a bid to make the instant messaging platform more secure and safety oriented, WhatsApp has started rolling out the fingerprint lock feature from today onwards. It is important to note that this Fingerprint Lock feature is available for Android Beta users only. As per the new report, the company has finally introduced the above mentioned feature in the latest Beta version of the Messenger application. Available on the version 2.19.221, the feature has been finally introduced after eight months of being spotted as a hidden feature on the beta version of the app. Moreover, this feature is already rolled out for iOS beta users by over three months now. WhatsApp To Bring Instagram's Boomerang-style Feature For Android & iOS Users.
Previously, there were many reports in the market claiming that the feature will be called as 'Authentication' or 'Screen Lock'. However, the company went ahead with Fingerprint Lock nomenclature ensuring no confusion in terms of name. As per the report from WABetaInfo, this feature is available on Android Beta users, which runs on the app version - 2.19.221. The users can check their app version by heading to 'App Info' under the 'Help' section in 'Settings'.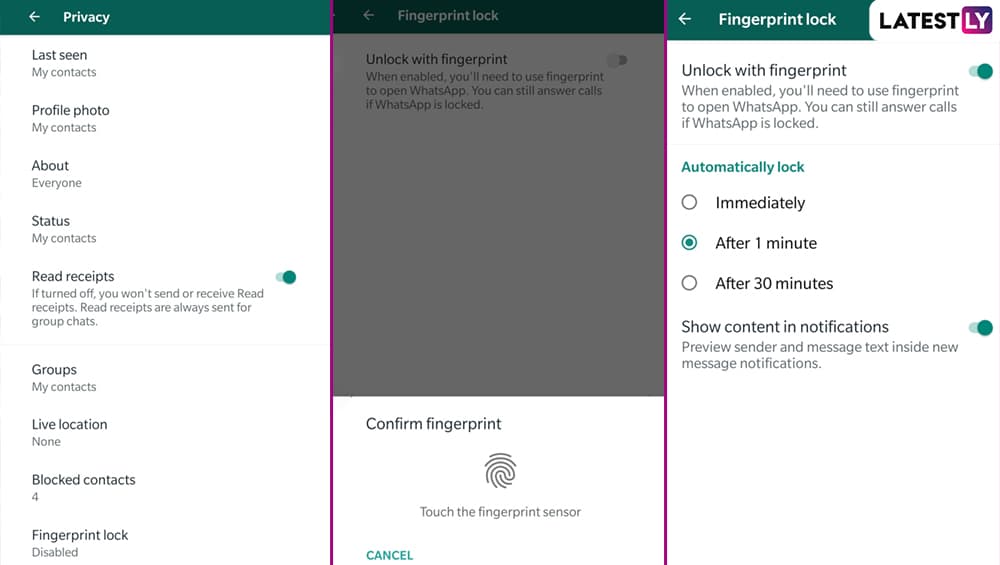 Here's How You Can Activate the Feature on Android Smartphone
If you are not on the latest version of beta app, which is 2.19.221 then you need to update the same by heading to Google's Play Store. After installing the new version, you will be able to access the new feature. However, if you are not able to access it, then you need to reinstall the application on the Android smartphone.
Before uninstalling the app from the smartphone make sure you take a backup of your chat history. After installing the required version, the feature is listed under the 'Privacy' section under 'Account' option in WhatsApp's 'Setting'.
It is important to note that the 'Fingerprint Lock' feature will ask the users to authenticate the fingerprint store on the OS. However, the reports confirm that the users will be able to reply from the notification or receive calls once the lock is activated.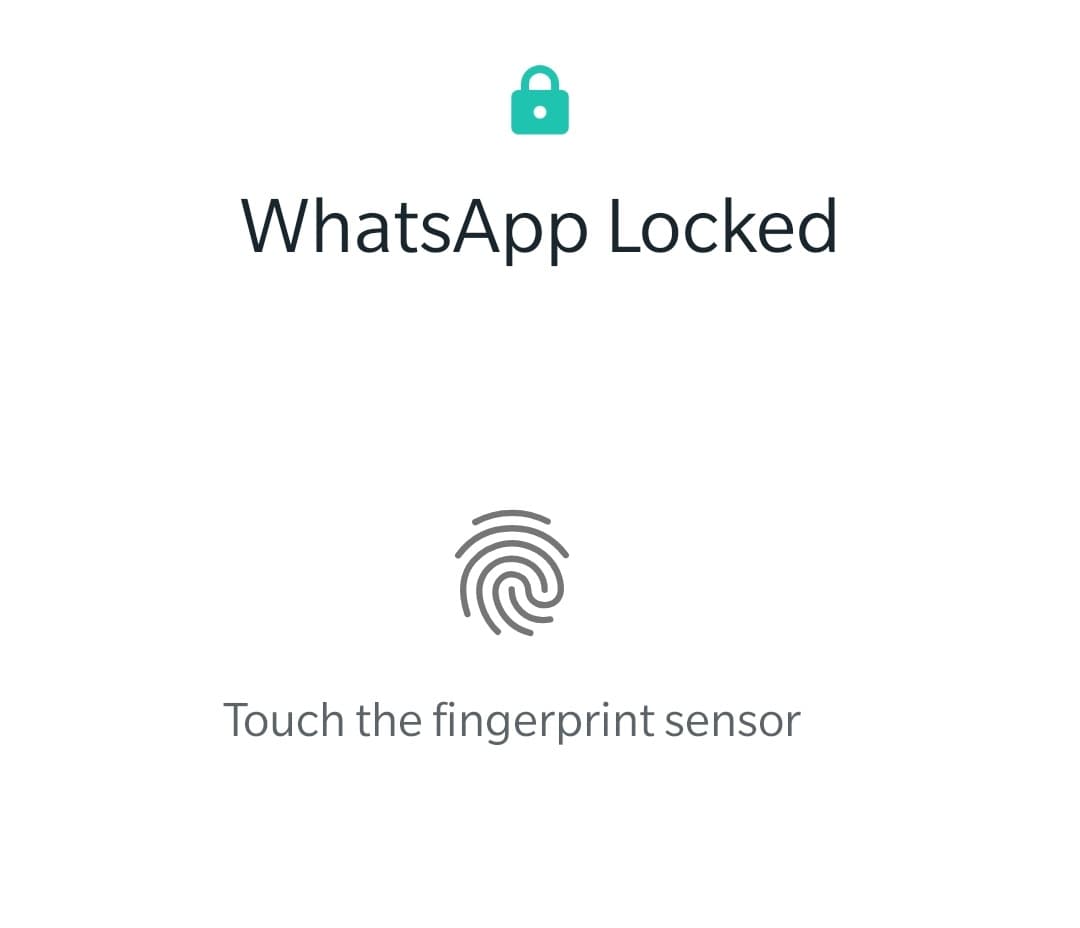 The new Fingerprint Lock feature on WhatsApp is offered with three options - 'immediately', 'After 1 minute' and 'After 30 minutes'. With this new feature the users will be able to allow or disable message context preview in the 'New Message' notifications. The report also claimed that WhatsApp doesn't have access to user's fingerprint data for validation.