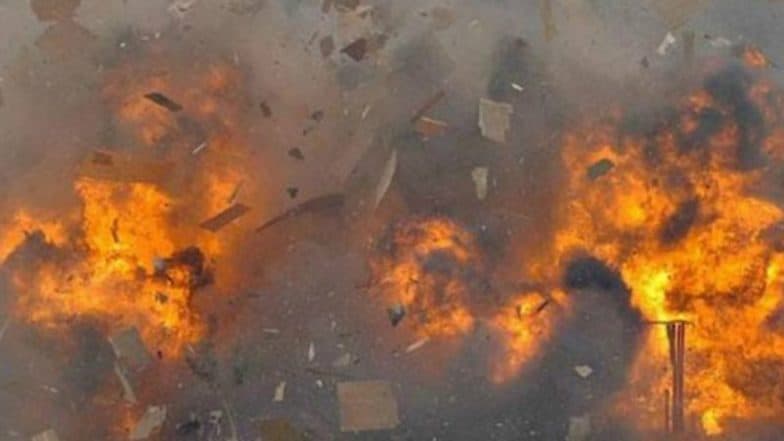 Kabul, January 14: In a shocking incident, at least 4 people died, three soldiers and one civilian, and 90 others including 23 children were injured in a truck bomb explosion in Afghanistan's Kabul on Monday evening, according to Interior Ministry's deputy spokesman Nusrat Rahimi. Earlier, Ministry of Public Health (MoPH) confirmed that injured people have been shifted to hospitals for medical treatment. Afghanistan: Bomb Explodes Near Vital Security Installation in Kabul.
So far, no one has taken responsibility for the attack, but it is reported that both the Islamic state group and the Taliban can be behind the attack as they had previously claimed attacks in the capital city. The violence in the terror bound country comes despite stepped-up efforts by the US to find a negotiated deal to end country's 17-year long war.
The bombing comes as the United States diplomat Zalmay Khalilzad arrived in the country for peace talks. Along with Afghanistan, Khalilzad is supposed to visit India, Pakistan and China during a week-long trip. Afghanistan: Bomb Blast Kills 2 in Eastern Khost Province, Says Official.
This attack comes after a key member of Taliban was killed in a night raid conducted by security forces in Qarabah district of Kabul. "Mullah Husain was involved in several attacks on security forces' convoy in Kabul-north highway," said Qarabagh District Governor Mohammad Hanif Sediqi to Tolo News. Meanwhile, the Taliban has not yet commented on the report.