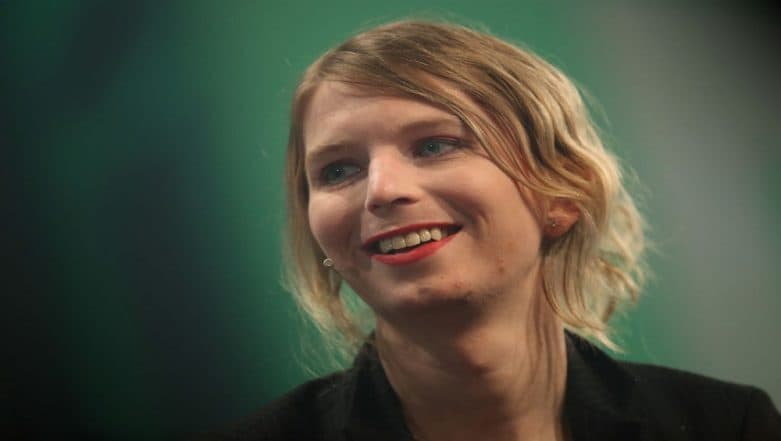 Alexandria, March 8: Former US Army intelligence analyst Chelsea Manning was sent to jail on Friday after she refused to testify before a grand jury in the WikiLeaks case. Virginia District judge Claude Hilton said Manning would continue to remain jailed till she testifies in the case, or could be released after the grand jury concludes the proceedings.
Manning, 31, is charged of leaking 700,000 classified documents to anti-secrecy group WikiLeaks, headed by activist Julian Assange in 2010. The data exposed the alleged war crimes committed by the US, along with the covert conversations between its diplomats deployed in the Middle East nations. Wikileaks Founder Julian Assange Charged in an Unrelated Case in US: Prosecutors.
Manning, who was presented before the grand jury for consecutive days to testify, declined to answer any of the questions raised by prosecutor Tracy McCormick. She reiterated that answering the prosecution's questions would be violative of her constitutional rights.
On Thursday, she had issued a statement against the ongoing proceedings, saying, "My legal team will challenge the secrecy of these proceedings and I am prepared to face the consequences of my refusal."
Manning's lawyer Moira Meltzer-Cohen appealed the court to confine Manning to house arrest rather than sending her to prison, considering her health condition. The former military personnel has been suffering from an array of medical issues, including depression, as she is struggling to transition to life as a woman. The judge, however, ruled down the apprehensions saying that the Marshals have been directed to address all her medical concerns.
Notably, Manning -- who underwent the sex-change surgery shortly after being convicted for espionage in 2010 -- had attempted suicide twice in 2016 when she was serving a prison term.
Her medical condition compelled then President Barack Obama to commute the remainder of her 35-year jail sentence, saying that a transgender has been punished way disproportionately. The decision was opposed by the Republicans, who had charged the Democrats of compromising on national security.
Unlike his predecessor, Donald Trump's views on Manning are scathing. He has referred to her on multiple occasions as an "ungrateful traitor" who should had "never been released" from the prison.