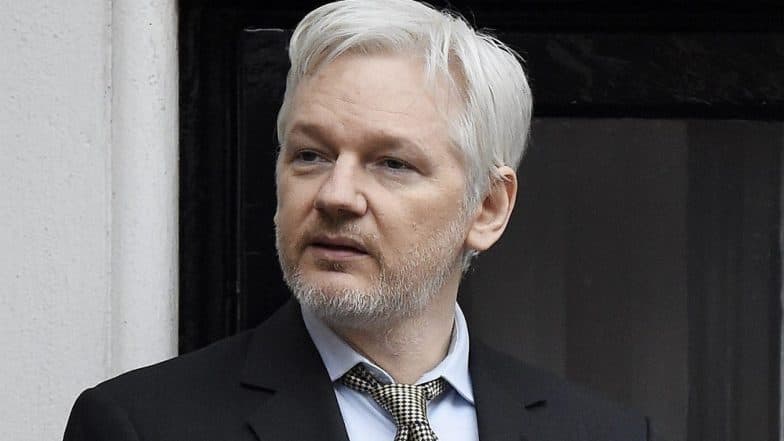 Washington, November 16: WikiLeaks founder Julian Assange, who was behind a massive dump of classified US documents in 2010, has been charged in the United States, WikiLeaks said on Thursday night.
Prosecutors revealed the existence of the sealed indictment inadvertently in a court filing in an unrelated case, WikiLeaks said. WikiLeaks Founder Julian Assange Steps Down as Editor After 'Incommunicado Detention'.
WikiLeaks publisher Julian Assange has been charged in the US: WikiLeaks (File pic) pic.twitter.com/EhyvqoDfeE

— ANI (@ANI) November 16, 2018
The exact nature of the charges against Assange was not immediately known.