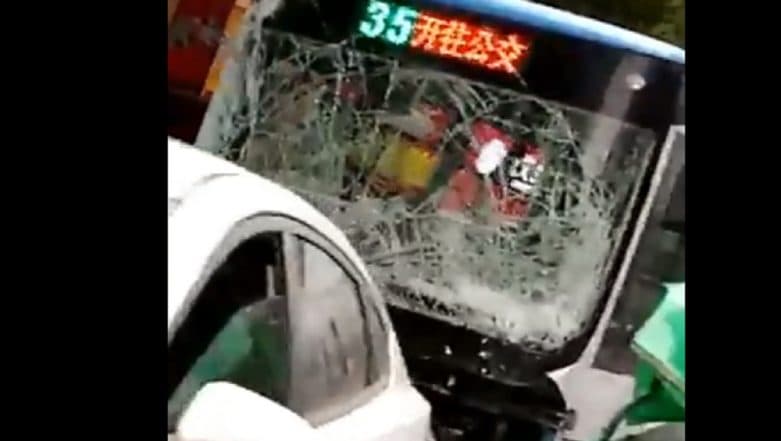 China, December 25: A man allegedly hijacked a bus and wedged it into a crowd of people in Longyan city, China, killing five people. 21 people have sustained injuries in the process, reported the Chinese media.
The incident reportedly took place in the coastal southeastern Fujian province of China.
Watch a Video Showing an Alleged Footage of the Incident:
福建龙岩公交被劫持撞人事件。(7)转 pic.twitter.com/ntyh6buUvq

— 曾宁 (@pZO5xK2Su74DiBW) December 25, 2018
Police managed to detain the assailant, said reports. Preliminary reports say that the attacker scared the crowd by brandishing a knife. Among those who were killed, was a police officer.
A few online footage shows police officers and bystanders managing to overpower the alleged hijacker. People who are hurt in the incident can also be seen lying on the ground.