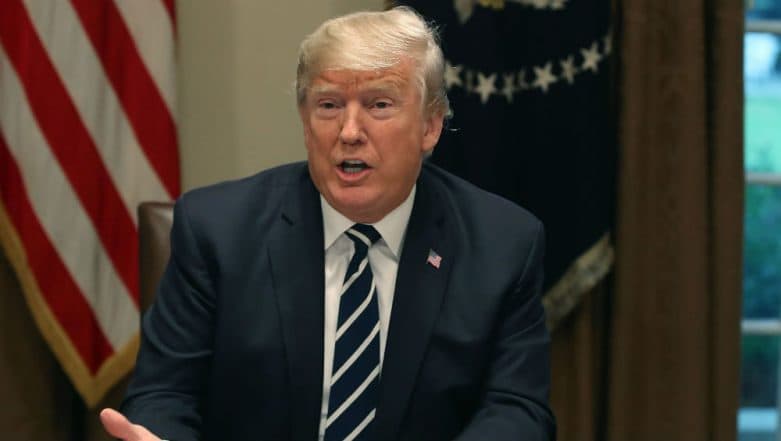 Beijing, December 4: China on Tuesday hailed US President Donald Trump's appeal to Pakistan to play a role in ending the dragging Afghan war. Trump, who has gone hammers and tongs on Pakistan for not doing enough to fight terror, wrote to the country's Prime Minister Imran Khan, seeking his "assistance and facilitation in achieving a negotiated settlement of the Afghan war".
Beijing was positive on the development. "We welcome sound interaction between Pakistan and the US," said Chinese Foreign Ministry spokesman Geng Shuang. Donald Trump Urges Pakistan to Support Afghanistan Peace Talks.
"Sound and steady development of Pakistan-US relations is conducive to the realization of the reconstruction of Afghanistan as well as anti-terrorism endeavours.
"We are pleased to see the improvement of their bilateral relations, support their mutually beneficial cooperation and to step up communication on this issue," Geng said.
Strife-torn Afghanistan accuses Pakistan of making trouble by assisting the Taliban. The militant group wants to recapture power in Afghanistan. Trump's letter came after Washington suspended all the military aid to Pakistan earmarked to fight terrorism.