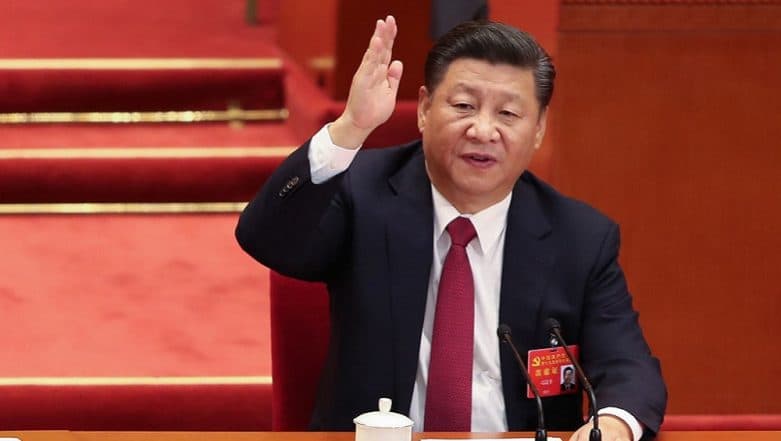 Beijing, March 11: Amid accusations of siding with its all-weather ally Pakistan in the latter's fresh round of tensions with India, the Chinese state media on Monday said Beijing not picking any sides in the dispute between New Delhi and Islamabad. The primary goal of China, claimed an editorial in the state-run Global Times, is the "development of Kashmir".
The nationalistic tabloid, known for reflecting the official views of the ruling Communist Party of China, said the country is ready to play the "role of a mediator" between India and Pakistan. It will take steps towards creating an atmosphere which is conducive for talks and "peaceful resolution" of all pending disputes between the two neighbours. Terrorists Fueling Tensions Between India, Pakistan: CENTCOM Chief General Joseph Votel.
"China will not pick sides in India-Pakistan disputes. Aiming at easing the two countries' conflicts and improving the anti-terrorist situation, China will play the role of a mediator and facilitator amid the ongoing tensions," the editorial read.
On Kashmir, the Chinese tabloid expressed concern over the abject poverty in the region due to the bilateral conflict. "The disputed Kashmir region is not destined to be poor and backward forever. This is China's goal and should also be the goal of both India and Pakistan," it said.
The Global Times has also responded to India's concern over the consecutive denial by China to blacklist Jaish-e-Mohammed (JeM) chief Masood Azhar, charged by India of plotting an array of cross border terrorist strikes since 2001.
"Some Indian experts blamed China for 'continued protection" of terrorists who were allegedly based in Pakistan and launched the Pulwama terror attack in February...Such irresponsible statements are not supported by facts," the tabloid said, without specifying the rationale behind not listing Azhar as a designated terrorist.