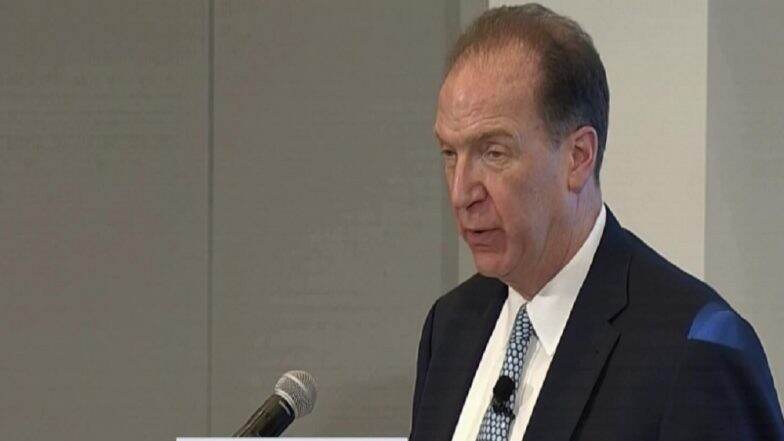 Toronto, February 7: That US President Donald Trump believes the World Bank has become redundant is not news as he has said so on multiple occasions. However, in a controversial move he has nominated a long-time critic of the institution to be its president.
Trump announced the nomination of David Malpass, a senior US Treasury official to lead the World Bank. White House officials said Malpass, a long-time Republican, would be a "pro-growth reformer".
At a press conference in Washington, Trump praised Malpass as a "strong advocate for accountability at the World Bank for a long time". The president, who has previously hit out at the World Bank for continuing to give subsidies to countries like China, said he expected his nominee to ensure that the bank's dollars "are spent effectively and wisely, serve American interests and defend American values."
Trump received the chance to nominate the president of the World Bank as the current president Jim Yong Kim stepped down three years ahead of his term end due to differences with the Trump administration over climate change and the allocation of development resources.
Malpass is a Trump loyalist and a critic of China. He has pushed for the World Bank to halt lending to China, which he says is "too wealthy" for aid. In 2017, Malpass singled out China as one of the biggest beneficiaries of the World Bank. "Well, China has plenty of resources," he said at the time. "And it doesn't make sense to have money borrowed in the U.S., using the US government guarantee, going into lending in China for a country that's got other resources and access to capital markets." He had pointed out China's ambitious Belt-and-Road initiative as one such example of China's resources.
In a long-standing understanding, the U.S. nominates an American to lead the World Bank while the European Union nominates a European to head the International Monetary Fund.