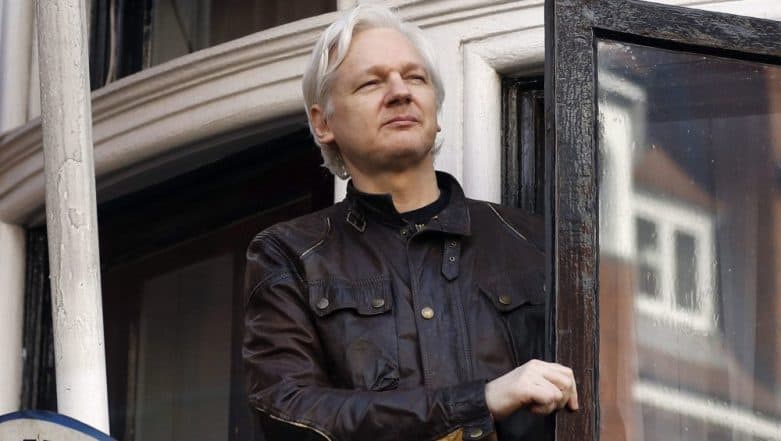 Stockholm, May 13: Swedish prosecutors have decided to re-open the rape case against Julian Assange, the WikiLeaks co-founder who is expected to be extradited from the United Kingdom. The announcement was made on Monday by Sweden's deputy director of public prosecutions, Eva-Marie Persson.
Persson said the government has decided to revisit the sexual assault allegations after finding merit in the case. The victim's lawyer Elizabeth Massi Fritz had petitioned the prosecution to re-visit the case, alleging that closure of the matter would amount to travesty of justice. Julian Assange, Wikileaks Founder, Arrested at Ecuadorian Embassy in London
The alleged rape case dates back to 2010, when a WikiLeaks conference was organised in Stockholm. The woman had filed a police complaint, claiming that Assange sexually "forced himself" upon her. The whistleblower has ever since denied the charges, claiming that the sex was consensual.
In 2017, the Swedish authorities had dropped the case, claiming that it was tedious to prosecute him while he is under protection of the Ecuadorian embassy.
Last month, however, the asylum granted to Assange was abruptly terminated, with the embassy calling the UK police to arrest him.
The Westminster Court in London found the 47-year-old breaching the bail norms and sentenced him to 50 weeks in prison. Subsequently, Sweden and the UK filed fresh pleas seeking his extradition.
While Sweden wants to extradite Assange in connection to the 9-year-old rape case, the United States has charged him of espionage.