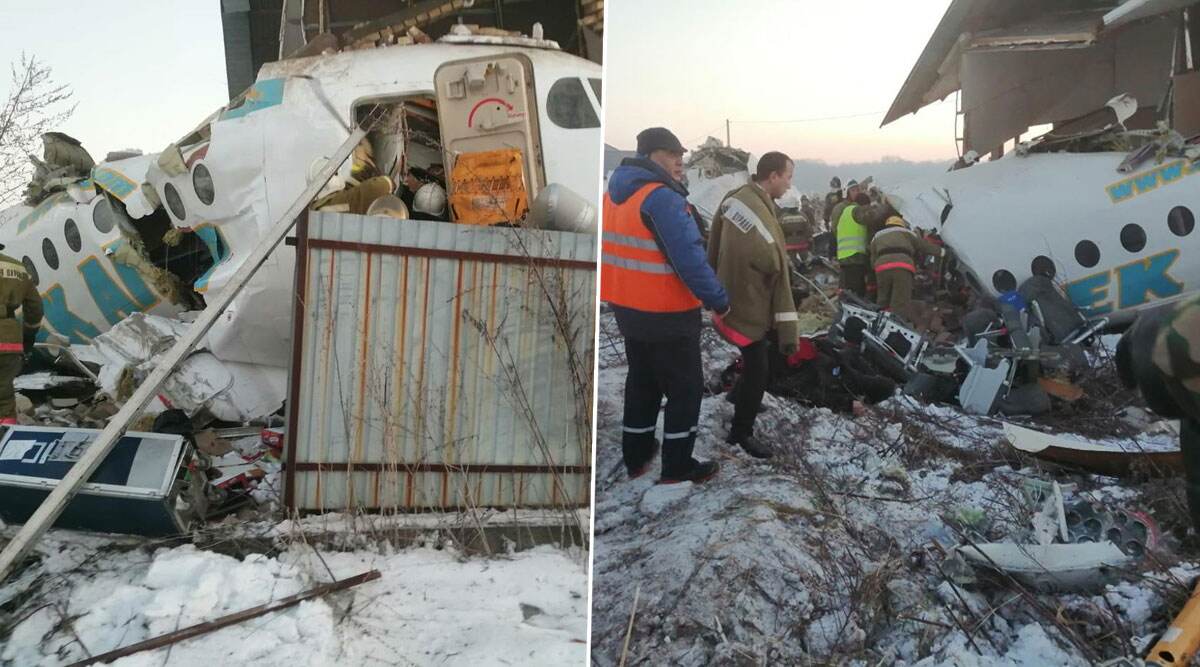 Kazakhstan, December 27: In a tragic incident, a passenger jet belonging to Bek Air airline crashed into a two-storey building near Almaty, on Friday, December 27, Almaty International Airport in Kazakhstan's largest city said. According to reports, there were 95 passengers and five crew members on board. The aircraft had been travelling from Almaty to country's capital Nur-Sultan but vanished from radars.
At least twelve people were killed in the crash. Emergency rescue operations are underway at the site to get survivors outs. The plane was heading to Nur-Sultan and "lost altitude during takeoff and broke through a concrete fence" before hitting a two-storey building, according to Kazakhstan's Civil Aviation Committee.
Bek Air plane Crashes in Kazakhstan:
Kazakhstan plane crash: Bek Air plane goes down near Almaty airport; multiple fatalities reported

— Breaking911 (@Breaking911) December 27, 2019
#Bekair plane crashes after take off from Almaty Airport #flight2100 #Almaty #Алматы pic.twitter.com/qx9HiKbjSn

— Hamadi Aram (@H_Aram) December 27, 2019
Bek Air flight 2100 vanished from radar at 7:05 am local time. Preliminary reports suggest that the incident took place in the Talgar region. A special commission has been set up to ascertain the cause of the crash.
"The commission is heading for the crash site. All the details and causes [of the crash] will be found. Until the circumstances of the incident are clarified, all flights of planes of this type will be suspended," the ministry said.
Bek Air was founded two decades ago to target VIP flight operations. However, the airline now identifies itself as Kazakhstan's first low-cost airline and its fleet includes seven Fokker-100 aircraft.