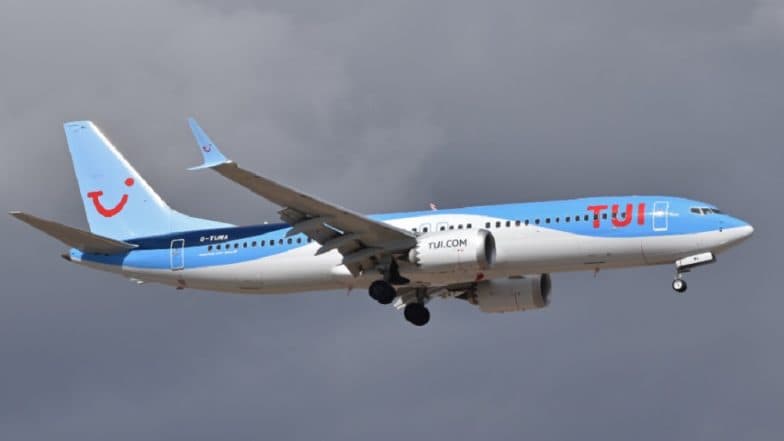 Toronto, March 13: The UK has joined a growing list of countries that have grounded the Boeing 737 Max after the Ethiopian Airlines crash that claimed the lives of all 157 people on board. The UK was preceded by Ethiopia, China, Singapore and Australia grounding the Boeing 737 Max aircraft pending review.
The UK's Civil Aviation Authority (CAA) said the Boeing 737 MAX were not allowed to operate in or over UK airspace "as a precautionary measure". It said it took the decision because it did not currently have "sufficient information" from the flight data recorder about the fatal crash over Addis Ababa. The UK's CAA announcement resulted in a Turkish Airlines flight to Birmingham having to turn around and return to Istanbul.
Ethiopian Airlines Crash: Facts to Know About the Controversy Involving Boeing 737-MAX Aircraft:
In the aftermath of the accident, France, Ireland, Germany, Indonesia, Malaysia and India have all temporarily suspended the 737 Max. Countries have taken to banning the aircraft after the Ethiopian Airlines crash was preceded by the Lion Air Crash in Indonesia which also involved a Boeing 737 Max. This was the second massive air accident involving the Boeing 737 Max model in less than five months.
The Boeing 737 Max fleet of aircraft are the latest in the company's 737 line up. This model has a wingspan of 35.9 metres with a capacity to seat 210 passengers. The American aircraft manufacturer has delivered 350 737 Max worldwide out of the 5,011 orders.
One of the busiest air traffic countries, the US Federal Aviation Administration (FAA) however, has declared the 737 Max 8s being flown in the country as airworthy.
After the air crash, Boeing released a statement saying that for the past few months it has been developing a "flight control software enhancement" for the aircraft, but says it is confident the current models are safe to fly.