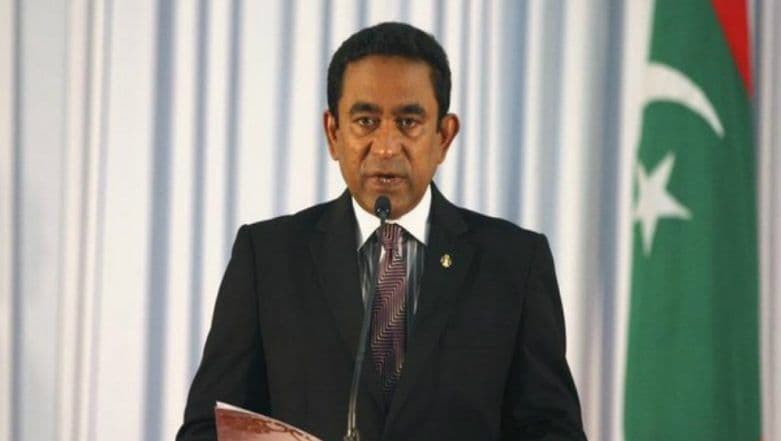 The Maldives' Supreme Court ended weeks of uncertainty by rejecting President Abdulla Yameen's challenge to his election defeat in September. The five-judge Supreme Court bench unanimously ruled that Yameen had failed to prove his claim that the election was rigged and that a fresh poll was unnecessary.
Within 48 hours of counting after the people of Maldives cast their ballot, it was clear that the united opposition candidate Ibrahim Mohamed Solih had won the election. Under international pressure, Yameen initially conceded defeat and said he would handover power to his successor on November 17. However, he then filed a challenge against the results accusing the opposition of a string of conspiracies from disappearing ink to a ring used to erase votes that had been cast for Yameen.
The country's independent Elections Commission, through its lawyers, had argued his petition was based on false allegations and should be dismissed. "The case was based on conjecture and conspiracy theories." Yameen claimed magic ink had been used to rig the election and that votes marked for him disappeared inside ballot boxes.
The Supreme Court bench last week refused to accept the testimony of three unnamed witnesses that Yameen's lawyers said would prove the election was fixed. After the verdict, Yameen went on national television to concede defeat a second time, making no reference to his challenge in the Supreme Court. "This is my final address to the nation before I leave," said the 59-year-old, whose term in office ends on November 17. "During my tenure, the most difficult thing for me was my failure to learn about the people. I just couldn't find out what shapes their wishes."
Opposition activists celebrated outside the Supreme Court in the capital Male after the decision was read out, effectively drawing a line under Yameen's five years of rule that has seen judges and political opponents jailed.
Opposition legislator Mariya Didi said Yameen -- who lobbied the Supreme Court in 2013 to nullify election results in his favour -- should now allow a smooth transition of power. "We are pleased that the court ruled unanimously to uphold the will of the people," Didi said on Twitter.
Since his election defeat, several high-profile political prisoners including his estranged half-brother Maumoon Abdul Gayoom, who ruled the Maldives for 30 years until 2008, have been released from jail.
But, international pressure has to have contributed to Yameen's decision to acquiesce to the court ruling. Ahead of court hearings in the capital Male last week, the United States had warned "appropriate measures" would be taken if the will of the Maldivian people was undermined.
Europe and India have also issued similar warnings in the past.
India, U.S. and the EU countries have been increasingly concerned by growing Chinese influence in the strategically positioned Indian Ocean archipelago, under Yameen's authoritarian rule. (With inputs from PTI and AFP)