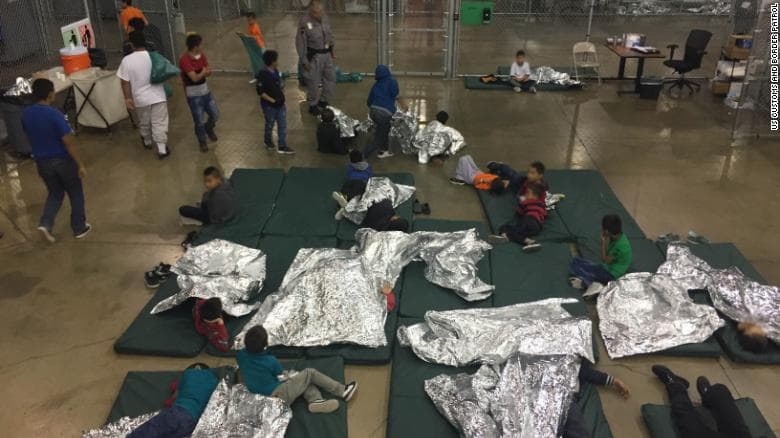 Toronto, February 28: US President Donald Trump's policy of 'zero tolerance' led to unaccompanied minors being sexually assaulted and abused while in custody, according to documents released by a US Congressman.
Florida Democratic Representative Ted Deutch accessed government documents that show 4,500 complaints of sexual abuse made by unaccompanied minors from 2014-2018 while the children were in the custody of the US government. He said that the documents "demonstrate over the past three years, there have been 154 staff on unaccompanied minor, let me repeat that, staff on unaccompanied minor allegations of sexual assault."
"This works out on average to one sexual assault by HHS staff on unaccompanied minor per week," he added.
The documents contain a range of allegations - from adult staff members having relationships with minors, and the showing of pornographic videos, to forcible touching of minors. Most of the sexual abuse and harassment reported occurred since Donald Trump took office and implemented his 'zero tolerance' policy that saw children separated from parents if the parent had crossed into the U.S. illegally. This policy resulted in 3,000 children being separated from their parents in 2018.
This was initially reported by Axios. Axios also reported that of the thousands of complaints, there were 178 accusations against the adult staff. Read: Will This Girl Be the Face of U.S. President Donald Trump's Policy on Immigration?
However this number has been disputed by the head of the agency – US Public Health Service Commissioned Corps commander, Jonathan White. "It is important to note that I am not aware of a single instance anywhere of an allegation against the ORR federal staff for abuse of a child," White said.
White also said the accusations were investigated immediately and if found merit-worthy was passed on further. But the US Department of Justice received 29% out of the total of 4,556 reports initially filed, according to the data released by Deutch's office.