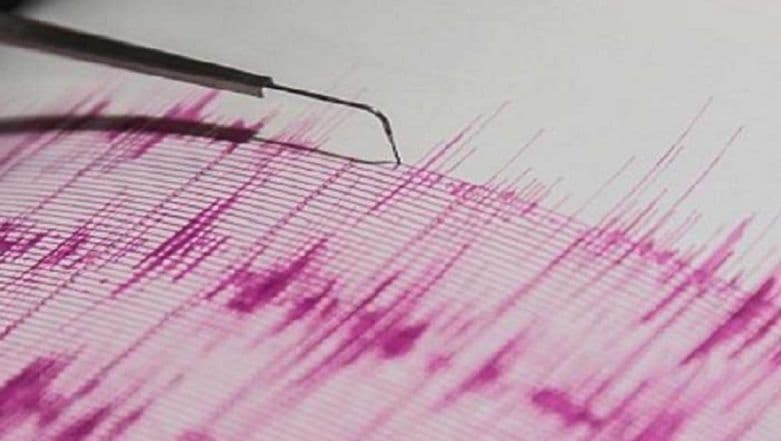 Kathmandu, July 6: An earthquake struck Nepal on Saturday, with tremors being reported in the country's capital city of Kathmandu. The tremors measured 4.6 magnitude on the Richter scale, reported the Nepal Seismology Centre, adding that the epicentre of the shocks is in Bhaktapur Valley.
According to the seismology unit, the tremors were felt in Kathmandu at around 4:15 pm and lasted for a few seconds. No reports of quake emerged from neighbouring parts of the city. Southern California Hit by 7.1-Magnitude Earthquake, Strongest in Two Decades
Local media has confirmed that neither any casualties nor any major loss to properties have occurred in the earthquake. The tremors are largely stated to be of low-intensity.
Update by ANI:
Nepal Seismology Center: An earthquake of 4.6 magnitude on Richter scale struck Kathmandu at 4:15 pm, today.

— ANI (@ANI) July 6, 2019
Update by EMCS:
#Earthquake (#भूकम्प) possibly felt 2 min ago in #Kathmandu #Nepal. Felt it? See https://t.co/wPtMW5ND1t pic.twitter.com/cAUkZBEhVy

— EMSC (@LastQuake) July 6, 2019
Nepal, lying in the Himalayan belt, is considered a region prone to earthquakes. The worst tremors in recent past was reported in the nation in April 2015, when 9,000 were killed and over 22,000 injured in shocks which ravaged across the Gorkha district.