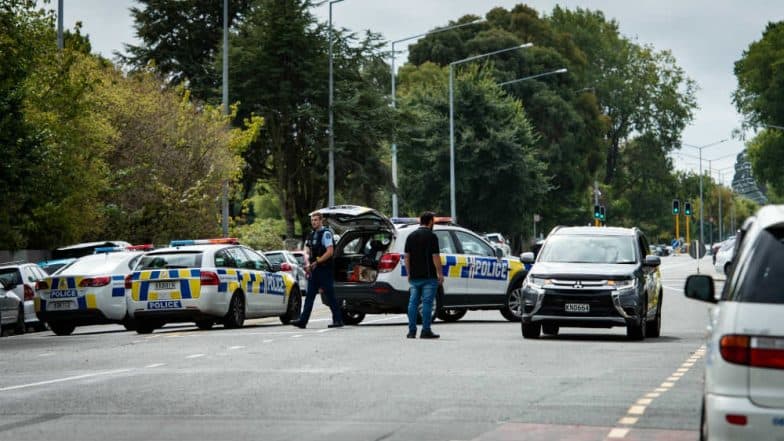 Christchurch, March 15: As many as 40 people were killed and more than 20 injured after two gunmen opened fire at two mosques in New Zealand's Christchurch city, Prime Minister Jacinda Ardern said on Friday. Describing the shootings as a terrorist attack, Ardern said four suspects – three men and a woman – are in custody. The shootings took place at the Al Noor Mosque and Linwood Masjid.
The gunman at one mosque was an Australian-born citizen, Australian Prime Minister Scott Morrison said in Sydney, describing him as 'an extremist, right-wing, violent terrorist'. A number of IEDs (improved explosive devices) were also found and neutralised by the military, Commissioner Mike Bush said. A gunman reportedly live streamed the shooting on Facebook.
New Zealand police described it as "extremely distressing" and urged web users not to share it. A manifesto had also been posted online on accounts linked to the same Facebook page, suggesting the attack was racially motivated. A social media account had also posted a number of pictures of a semi-automatic weapon covered in the names of historical figures, many of whom were involved in the killing of Muslims.
A reporter following the Bangladesh cricket team, who is currently in New Zealand, tweeted that the team had "escaped from a mosque near Hagley Park where there were active shooters". Player Tamim Iqbal tweeted that the "entire team got saved from active shooters". Bangladesh Cricket Board spokesman Jalal Yunus said all players were safe.
Following the shootings, a Test match between Bangladesh and New Zealand at Hagley Oval scheduled to begin tomorrow has been called off.