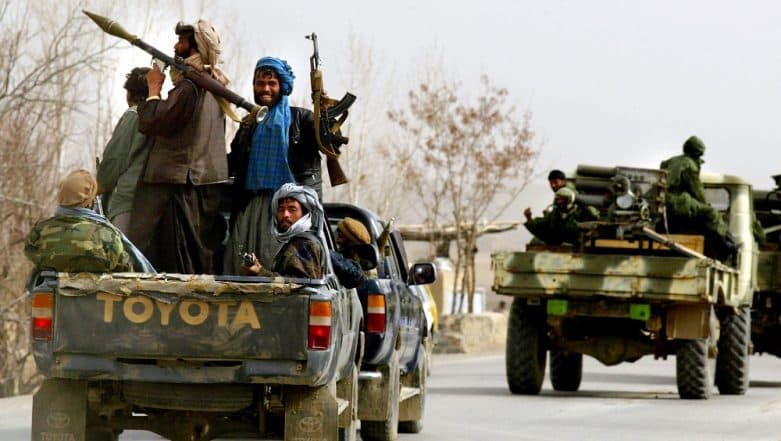 Kabul, December 2: In the second incident of kidnapping in less than a week, Taliban abducted at least 40 passengers and drivers in Dara-e-Soof district in Afghanistan's Samangan province on Sunday morning, according to TOLO news. Mohammad Munir Rahimi, a spokesman for Samangan police, said the efforts were underway to ensure the safe release of passengers from Taliban's captivity.
Passengers were taken hostage when their vehicle was moving through Khushk Dara village. They were travelling to Balkh province. According to Rahimi, Taliban kidnapped the passengers to convince the drivers to pay taxes to them. Taliban has so far not taken the responsibility of the abduction.
Mostly high tonnage vehicles are travelling on the road where they transfer coal from Dara-e-Soof coal mines to local markets across Afghanistan, reported TOLO news. Kidnapping and hostage-taking have become a common occurrence in Afghanistan following the US invasion of the country in 2001.
Taliban on Tuesday abducted at least 25 passengers who were travelling from Balkhab district of Sar-e-Pul province to Mazar-e-Sharif, the capital of northern Balkh province. Some women passengers, who were among the 25 people kidnapped, were later released by the Taliban. It's been more than five days since the incident, but the fate of other hostages remains unknown.