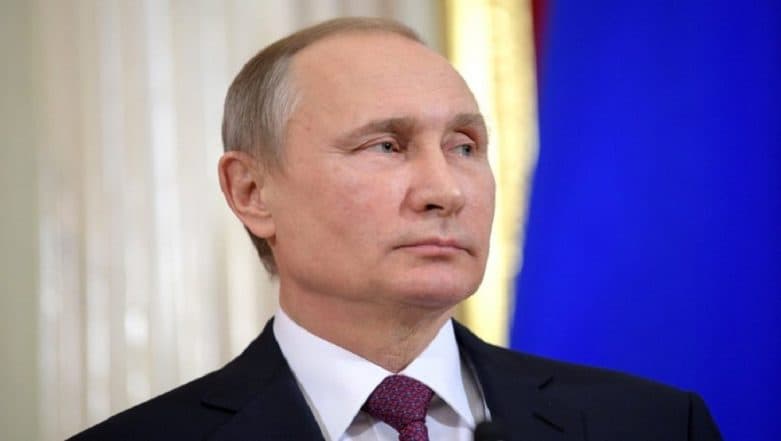 Russia's decision to expel 60 American diplomats and order closure of the U.S. Consulate in St Petersburg marks a further deterioration in bilateral ties, the White House said today.
"Russia's action today to expel American diplomats marks a further deterioration in the US-Russia relationship," White House Press Secretary Sarah Sanders said, hours after Russia in a retaliatory action asked 60 American diplomats to leave the country within seven days and shut down the St. Petersburg Consulate within 48 hours. She said the Russian response was "not unanticipated", and the US will "deal" with it.
The latest act in the ongoing diplomatic drama came when the U.S. ambassador to Moscow, Jon Huntsman Jr., was summoned to the Moscow's imposing Foreign Ministry on Thursday to be informed of the "reciprocal" expulsions, Foreign Minister Sergei Lavrov said in a briefing carried by official Russian media. Lavrov said that more than 90 expulsions of Russians by other Western countries would be met in kind, on a country-by-country basis.
Russian official media said the Americans in question consisted of 58 from the Moscow embassy and two from the consulate in Yekaterinburg. A U.S. Consulate in Vladivostok, in Russia's Far East, was apparently unaffected.
The Trump administration and its NATO allies had collectively ordered the expulsion of over 100 Russian diplomats earlier this week after UK's Prime Minister Theresa May asked the country's allies to back her government in sending a strong message to Moscow over the poisoning of former Russian double agent Sergei Skripal in the English town of Salisbury. Moscow denies it had anything to do with the murder attempts.
The new expulsions are the latest sign that Vladimir Putin isn't particularly concerned about widening the rift with the West. Russia's slide in diplomatic relations with the West began with its stand in Georgia, followed by its annexation of Crimea and over support to Bashar Al-Assad's regime in Syria.
In Russia, the poisoning episode has not only failed to dent Putin's domestic popularity, but also probably has bolstered it. Many ordinary Russians profess faith in the official narrative that Moscow was the victim, or back one of the many dark conspiracy theories Russia's Foreign Ministry has spun to explain how and why the ex-spy and his daughter were felled.
A March phone poll by the Russian Public Opinion Research Center, which is closely connected to the government, found that 81% of respondents believed Britain's leadership deliberately exacerbated the crisis in relations with Russia. Only 5% believed Britain had any grounds for blaming Russia for anything related to the Skripal case.
Russia's Foreign Ministry, meanwhile, warned that fresh measures were possible "in the case of continuing hostile actions against Russian diplomatic and consular institutions" in the United States. "The U.S. authorities, encouraging and fanning the campaign of slander against our country, are invited to think again and stop reckless actions to destroy bilateral relations," the ministry said.
The rise in tensions between the former Cold War foes is being noted the world over. United Nations chief Antonio Guterres warned on Thursday that Russian and U.S. relations were deteriorating into a situation "similar, to a large extent, to what we lived during the Cold War" and called for safeguards to be put in place.
"During the Cold War there were mechanisms of communication and control to avoid the escalation of incidents, to make sure that things would not get out of control when tensions would rise. Those mechanisms have been dismantled," Guterres said. "I do believe it's time for precautions of this sort – guaranteeing effective communication, guaranteeing capacity to prevent escalation — I do believe that mechanisms of this sort are necessary again," he told reporters.
The Cold War, which lasted about four decades after World War 2, was marked by geopolitical tensions and a nuclear arms race between the United States and its Western allies on one side, and the then Soviet Union and the other eastern bloc states.