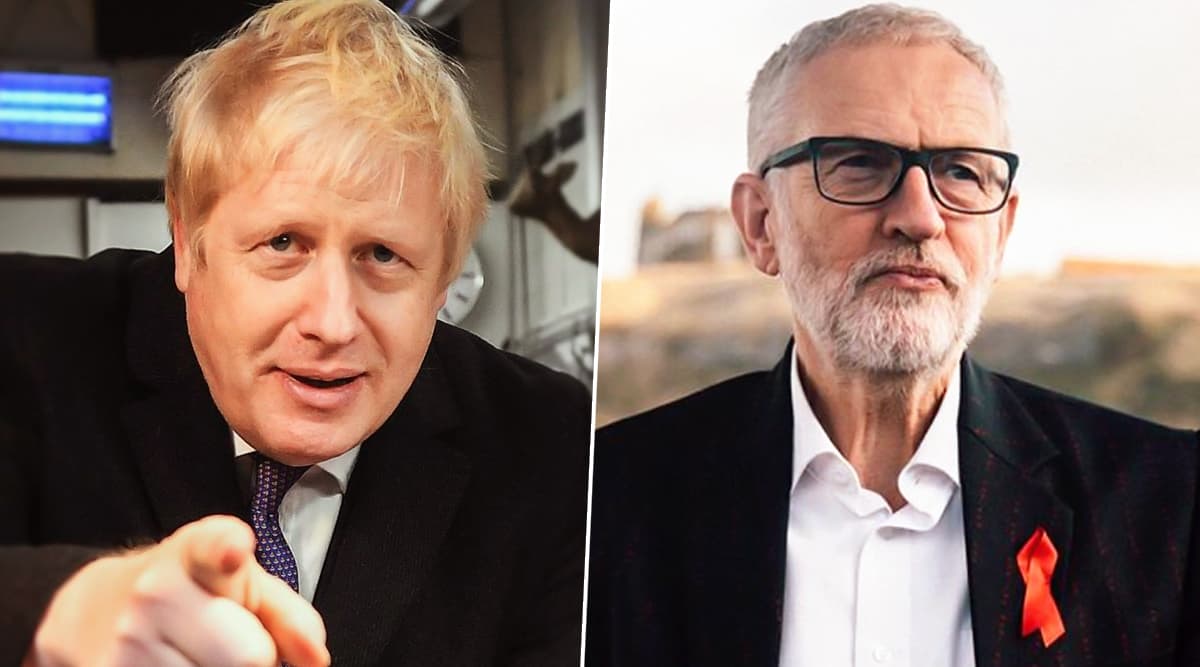 London, December 12: Voting is underway across the United Kingdom for the general elections 2019. Polling stations will remain open till 10 pm and counting of votes will begin immediately after voting ends. The results of the UK general elections 2019 be declared by the end of December 13. The Sun is hosting live streaming of polling and results of the UK general elections. Scroll down to watch The Sun's live coverage of the UK polls' voting, exit polls and counting of votes. UK General Elections 2019: Everything You Need to Know.
The exit poll number will start pouring in from 10:00 pm onwards, as per London time. The official counting of votes usually begins immediately after 10 pm onwards. The general elections in Britain are being held just two and a half years after the country's previous general election in June 2017. UK Prime Minister Boris Johnson called for snap polls in a hope to secure a working majority in the House of Commons that will enable him to get his Brexit deal passed. Johnson's Conservative Party is facing a tough contest from Labour Party's Jeremy Corbyn. Brexit Deadline Extended by EU Till January 31.
The Scottish National Party (SNP), the Liberal Democrats, the Green Party of England and Wales and the Brexit Party are also in the fray. Like in India, Britos don't elect a prime minister directly. Instead, they elect a Member of Parliament (MP) to represent their respective constituency. There are 650 parliamentary constituencies across England, Wales, Scotland and Northern Ireland. All British, Irish or qualifying Commonwealth registered citizens over the age of 18 are eligible to cast their votes.
A party or a coalition needs to win 326 seats in the House of Commons to win a majority. A major YouGov poll on Tuesday predicted a 28-seat Conservative majority - the largest since 1987 - but pollsters said the situation was so volatile that Britain could face another hung Parliament.