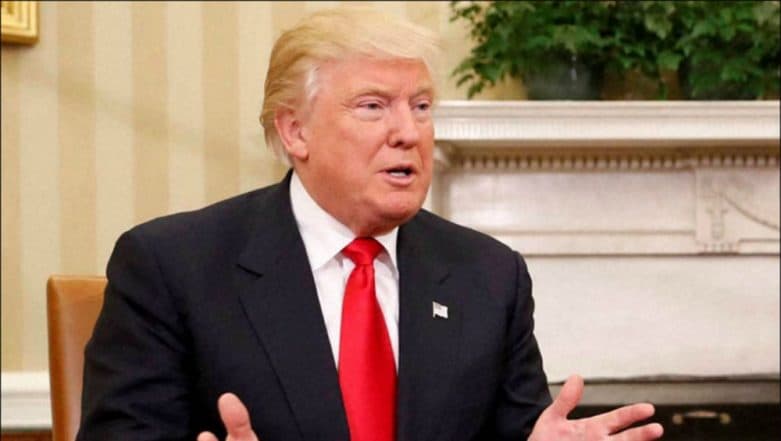 Washington, December 18: In an order which is bound to evoke sharp reaction from arch-rival Russia, United States President Donald Trump on Tuesday ordered the Pentagon to create a "Military Space Command", which will have an overall control of all military space operations of the US.
The set-up of a Space Command is an indication that President Trump is looking forward to unveil an entirely new branch of military called "Space Force". Donald Trump Advises US Federal Reserve Not to Consider Interest Rate Hike.
On the President's order, Defence Secretary James Mattis said the Space Command is compatible with the prevailing laws in the United States. It will serve as a functional unified combatant command, he added.
Vice President Mike Pence, while speaking at the Kennedy Space Center in Florida's Cape Canaveral, said the Space COmmand is necessitated to integrate all incumbent space capabilities of the US military.
"It will develop the space doctrine, tactics, techniques and procedures that will enable our war fighters to defend our nation in this new era," Pence was quoted as saying by news agency AFP.
Earlier in the year, Trump said he wanted to create an entirely new branch of the military - "Space Force" - which would work alongside the Navy, Marine Corps, Army and Air Force.
Tackling critics who had warned that such a move may lead to tensions in the Space, Trump said the move is essential to overcome vulnerabilities in the space and "assert US dominance".