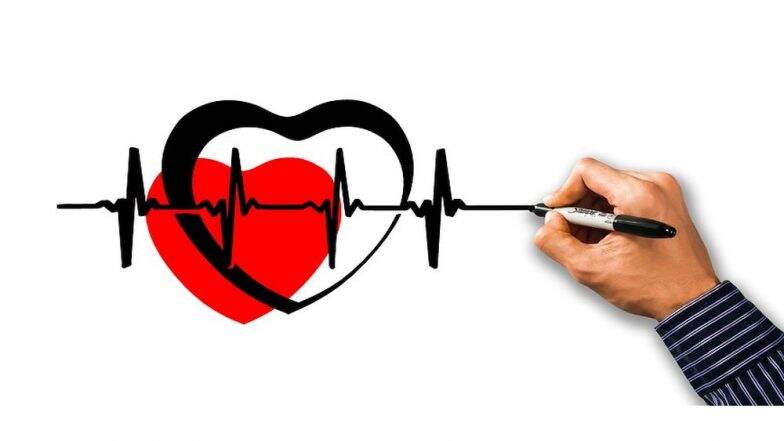 National Wear Red Day is a day in February when many people wear red to show their support for the awareness of heart disease in the United States of America. The first Friday of February has been designated by the awareness campaign, Heart Truth, as National Wear Red Day in the United States. Heart Health: Climbing Stairs Can Boost Cardiovascular Functioning- Says Research. 
On this day, people are encouraged to wear red as a symbol of their support of heart health. As this time, the first Friday of February falls on 1st itself, February 1 is being observed as National Wear Red Day. Proactive Heart Health Strategies Can Counter Cardiovascular Disease Risk.
According to the National Heart, Lung and Blood Institute (N.I.H.) in the U.S, Coronary Heart Disease is the "number 1 killer of women in the United States". The day, which was first observed in 2002, aims to bring national attention to this fact, and to raise awareness of women's heart health. Alcohol Abuse in Young Adults and Its Impact on Heart Health.
In the UK, Wear Red Day is held every February and organised in the United Kingdom by Yorkshire based charity Children's Heart Surgery Fund to raise awareness of congenital heart disease. More Statins Lesser Cardiovascular Risk? Side Effects of This Widely-Used Cholesterol Medicine.
The facts and numbers say a chilling story about heart diseases and its impact and toll on the population. According to the Centers For Disease Control and Prevention- Heart Disease Statistics and maps, about 6, 10,000 people die of heart disease in the United States every year. This accounts for 1 in every 4 deaths.
Heart disease is the leading cause of death for both men and women. More than half of the deaths due to heart disease in 2009 were in men. Coronary heart disease (CHD) is the most common type of heart disease, killing over 370,000 people annually. Every year about 735,000 Americans have heart attacks. Of these, 525,000 are a first heart attacks and 210,000 happen in people who have already had a heart attack.