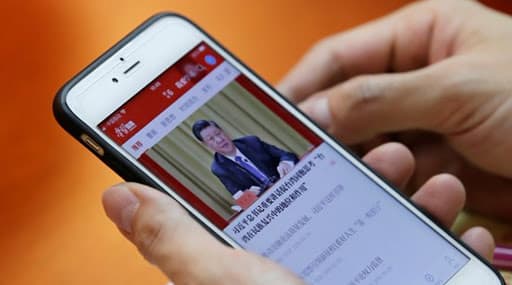 Beijing, October 13: Tracking personal data through accessing their cellphones is an issue which is gaining momentum globally. However, the Chinese Communist Party (CCP) seems to neither bother about this, nor it feels guilty of promoting its propaganda through a back door entry. A report published in the Washington Post states that CCP is using an app to access cellphones data of over 100 million users.
Launched in January 2019 by CCP -- led by Xi Jinping -- the app "Study the Great Nation" enables Chinese authorities to retrieve every message and photo from a user's phone, browse their internet history and contacts. Also, they can activate an audio recorder inside the device using different codes. The WP report further claims that the app was launched with a motive to bolster the Communist Party's ideological control over the Chinese population. WhatsApp Mysteriously Disappeared From Google Play Store; Several Users Unable to Download the App: Report.
The app can be downloaded on all types of smartphones, including Apple and Android. Though Google has banned this app in China, Android users are downloading this app through other means. Surprisingly, this app has had more than 100 million registered users until April 2019.
Looking at the name of the app -- "Study the Great Nation" -- it appears a pun because the Chinese word for study - "Xuexi" - contains the authoritarian leader's family name, reports the global daily. In the app, a user would be able to access the news articles and videos -- mostly about Xi's activities or his ideology, commonly known as "Xi Jinping Thought". With eyebrows over data security, raising the eyebrows, cybersecurity laws in China had mandated all tech companies to share user data with the government.