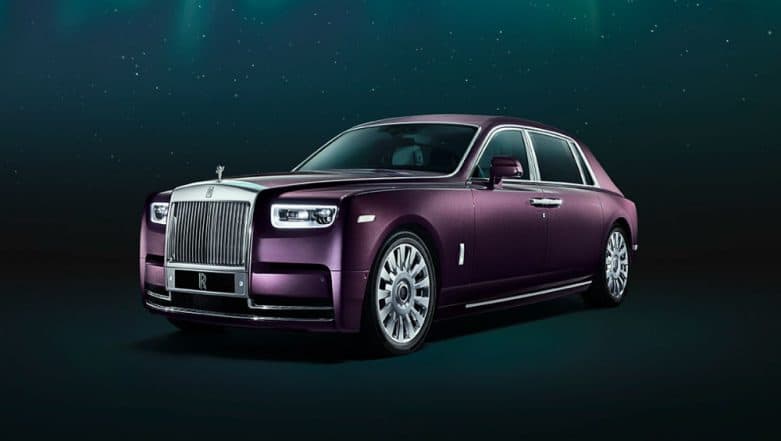 The Rolls Royce new Phantom 'threat' car launched in India will not only blow away your mind but will burn your pocket too, if you wish to buy it. And if you are among the 99% of humanity who cannot afford it, it will surely cause a heartburn for you. The new Phantom VIII launched in India by luxury car maker costs a whopping 9.5 crore and 11 crore for the two editions that it has launched.
Rolls Royce on Tuesday, March 6, launched the eighth-generation Phantom in North India. The Rolls Royce Phantom is considered as the world's most luxurious production car.
Rolls Royce also offers a four-year service package in the above mentioned price. It also comes with regional warranty and 24-hour roadside support. The car further comes with a number of customisation options and also provides patrons the option of personalised touch at an additional cost.
The eighth-generation Rolls Royce Phantom is manufactured on an all-new aluminium space and comes with a frame platform. It is 30 percent more rigid and this model is expected to be lighter than the previous model. It is the same platform that will be used in the first SUV named the Cullinan, that Rolls Royce will come with.  The luxury car maker is expected to use the same frame platform for its future products as well.
The new Phantom has a massive 6.75-litre petrol V12 that comes with an eight-speed automatic gearbox. The twin-turbo motor generates 571bhp of power and a peak torque of 900Nm at just 1,700rpm. This makes the car capable of peaking from 0-100kmph sprint in just 5.3 seconds. Now that's a car that James Bond would love to drive.
The Rolls Royce Phantom is one of the most spacious cars. The seats are crafted out of rich leather upholstery.  The car projects itself as an incomparable posh brand and bets that it provides an unforgettable experience to its target business-class customers.