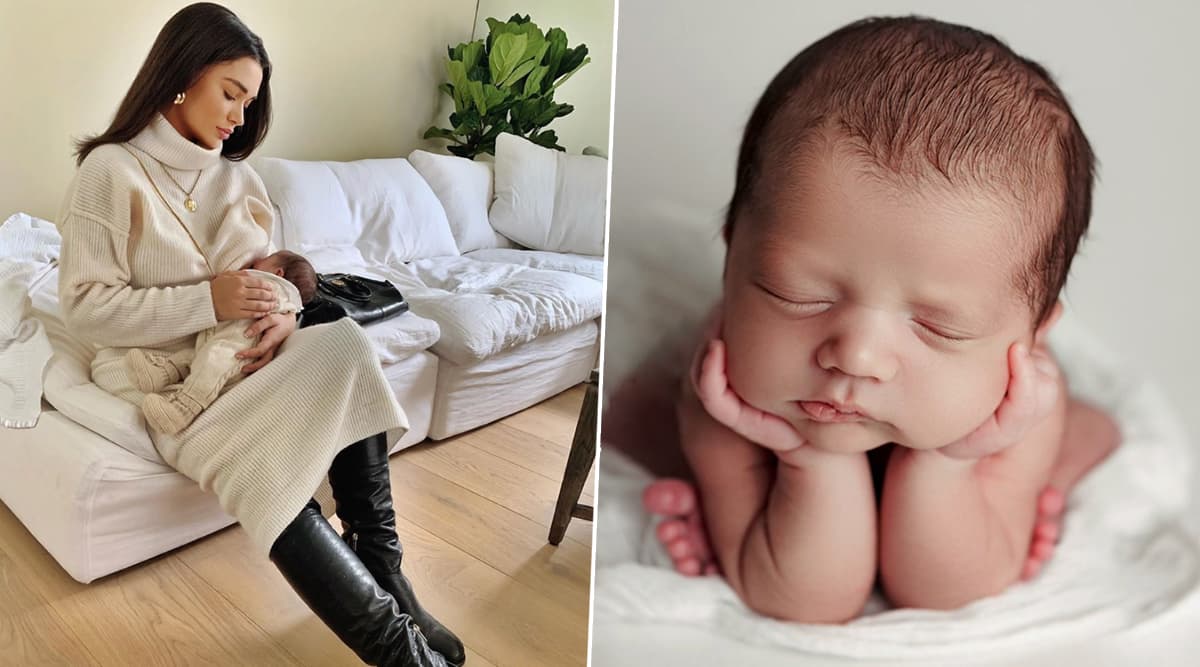 Amy Jackson and her fiance George Panayiotou recently welcomed a baby boy and have named their bundle of joy Andreas. In the first picture announcing the arrival of their baby, Amy wrote, "Our Angel, welcome to the world Andreas." The actress had shared a beautiful picture of George giving her a peck on the forehead while she was breastfeeding the child. Amy has now shared a new picture of her little boy and he looks incredibly cute. Jackson even rightly said in her caption that this picture will brighten up our Monday morning and well, it totally did.  Amy Jackson Shares a Glimpse Of Her Son Andreas On Instagram!
Andreas is seen sitting in a cute position, with eyes shut and holding his little face with his palms. The picture is adorable is sure to put a smile to your face and make you go "Aww". Amy captioned the picture as, "Andreas Jax Panayiotou Just a little something to brighten up your Monday morning!"
Check Out Amy Jackson's Post Here:
We had earlier seen a clear picture of Andreas wearing a cute onesie which Amy had captioned as "Hellow World". Mom Amy Jackson Shares Another Pic Of Breastfeeding Her Son Andreas.
She had also shared a cute boomerang video where the little one was seen stretching. In March, the 2.0 actress had announced her pregnancy where she wrote, "I've been waiting to shout it from the rooftops, and today, being Mother's Day couldn't be more perfect... I already love you more than anything in this world, the purest most honest love. We can't wait to meet you our little Libra one."
Amy Jackson and George Panayiotou got engaged on May 6, 2019 in an intimate ceremony that was graced by family and close friends.