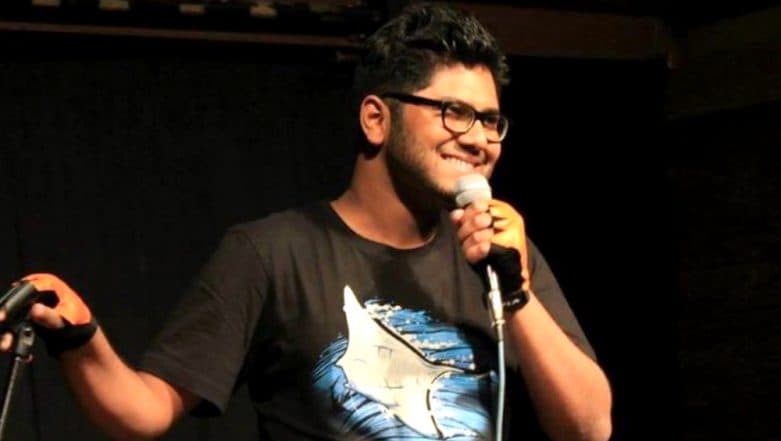 Hypocrisy at its best! Comedian and You Tuber, Utsav, who earlier condemned a group of Indian men's obscene behavior onboard a cruise is now being accused of sexual abuse. It all started with a Twitter thread where Utsav criticised the behaviour of those Indian men. Little did he know that his comment would urge a Twitter user to come out against him and reveal a dark side which was hidden all this time. She divulged details about Utsav's wrong behaviour with women, especially minor girls. He would apparently ask minors to send 'nudes'. Tanushree Dutta Says She Has Received Legal Notices from Nana Patekar, Vivek Agnihotri.
Shameful, creepy, ugly behavior by a fellow comic (Utsav/@Wootsaw). More stories coming out, all because @AGirlOfHerWords decided to speak out. Indian Comedy, like every other industry, needs a #TimesUp. https://t.co/WpVGdQlvkZ

— वरुण (@varungrover) October 4, 2018
I'm receiving DMs from other girls telling me their stories. What a fucking creep are you @Wootsaw https://t.co/N83FpCtsAf

— Mahima Kukreja 🌱🌈✊🏽 (@AGirlOfHerWords) October 4, 2018
I have so many messages I'm losing my mind how many women has utsav harrassed. I haven't been able to even read everything yet.

— Mahima Kukreja 🌱🌈✊🏽 (@AGirlOfHerWords) October 4, 2018
In the thread that's now getting all the attention from different users, many women have come forward to speak against the comedian and how his cheap requests would baffle them. Utsav Chakraborty had in fact sent sexually explicit messages to many other women and this thread was just the tip of an iceberg.
So @Wootsaw did this is to a 20 y/o girl who was new to the city. pic.twitter.com/mnPkYZvP9k

— Mahima Kukreja 🌱🌈✊🏽 (@AGirlOfHerWords) October 4, 2018
this guy asked for nudes from a person I know, not once but twice because he even forgot he made the same demand to her once before. he's a serial predator who doesn't miss an opportunity to prey on women. pic.twitter.com/BO94RNX77X

— my sou-ditious heart🐰🌱🌼🍁 (@soupykaur) October 4, 2018
Many comedians have voiced their concern over Utsav's unjustifiable behaviour. The fact that Indian comedy is nothing different than any other industry is shocking and saddening at the same time. Guess, it's high time an uprising like #MeToo knocks our doors and reveals such dark secrets that were unknown and unspoken so far.