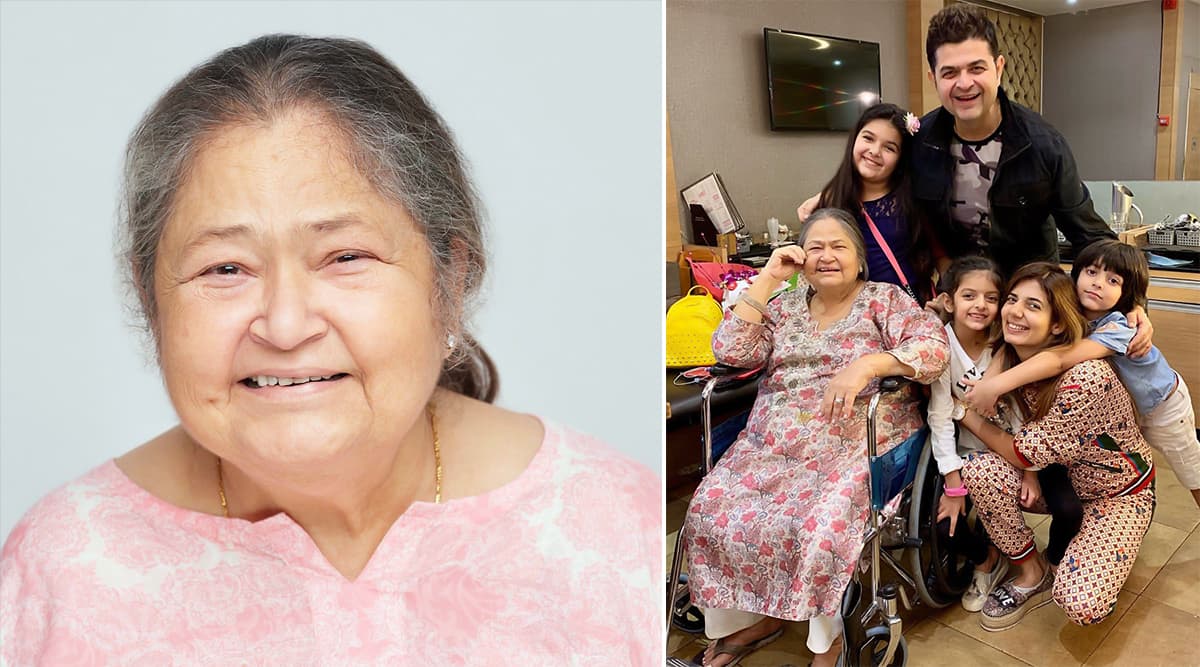 Dabboo Ratnani is a renowned celebrity photographer. His mother Prabha Ratnani passed away on November 28 at 8.52pm. The photographer shared the news of his mother's demise across social media platforms. On the post his wife Manisha D Ratnani mentioned that the last rites of Prabha Ratnani will take place on November 29 at the Hindu Crematorium in Santacruz. Many Bollywood celebs such as Bipasha Basu, Arjun Rampal, Rahul Dev and others offered condolences on social media. Shaukat Kaifi Passes Away: Amitabh Bachchan, Rekha, Farhan Akhtar, Shibani Dandekar and Others Spotted outside Shabana Azmi's Residence (View Pics).
Dabboo Ratnani's mother Prabha Ratnani passed away after a prolonged illness. It was just two days ago when the photographer had shared a beautiful family picture, wishing his mother good health and speedy recovery. There was another picture in which Prabha Ratnani was seen lying on the bed and her grandchildren (Dabboo and Manisha's kids) besides her. The photographer shared the details of his mother's funeral rites on Twitter. He wrote, "Our Mom's Cremation will take place on 29th November, at 12.30 pm at Santa Cruz Hindu Crematorium , Near Santacruz Police Station, Dattatraya Road, Santacruz West , Mumbai. Seeking Your Blessings - Jaya, Vicky, Manisha & Dabboo Ratnani". Sathar, Popular Malayalam Actor, Passes Away At the Age of 67.
Dabboo Ratnani's Mother Prabha Ratnani
View this post on Instagram
The Family Pic
View this post on Instagram
Bipasha Basu wrote "So sorry for this huge loss. Strength to you and your family", Ayesha Shroff commented "Sending love and prayers", Rahul Dev wrote "Extremely sorry to hear about your loss Dabboo .. Extending my love and prayers", Arjun Rampal mentioned "RIP Aunty", Ronit Roy wrote "Deepest condolences Dabboo. Love, strength and prayers", VJ Anusha commented, "All my love to you and your family Dabboo... the beautiful part is she is amongst the angels now", and many other B-town stars and close pals of the Ratnani family commented on the pic that Dabboo shared on Instagram. Our heartfelt condolences to Dabbo Ratnani and his family.