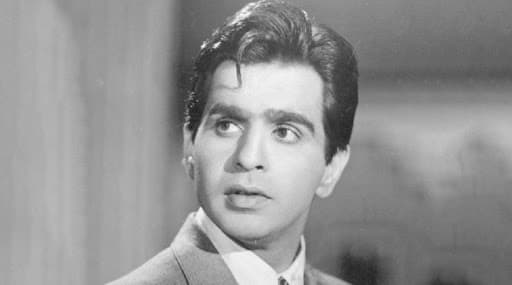 Dilip Kumar turned 97 today. He is a man everyone looks up to. He has inspired generations to take up acting and be like him. Be it his romantic image or the fatherly roles, this man has taught half the industry how to act and thus, you will often find his name in the list of favourite actors of your favourite actors. For the Gen-Z, he may not be someone they would immediately align too and that's why we thought we will enlighten them about one of the biggest legends of Hindi Cinema, Dilip Kumar. Dilip Kumar Elated With News Of 'Choti Behen' Lata Mangeshkar's Return From The Hospital, Wishes Her A Speedy Recovery (View Tweet)
You all must be aware that Dilip Kumar's real name was Muhammad Yousuf Khan. That's why you will often hear actors referring to him as Yusuf Saab. He was employed with Bombay Talkies and when the owner of the company Devika Rani, decided to give him his debut movie, she requested him to change his name to Dilip Kumar. This is just one of the many trivia about his life. Here are a few more...
The first Rs 1 lakh paycheque
Dilip Kumar was the first actor to charge Rs 1 lakh per movie back in the 50s.  Sidharth Bhatia, author of Cinema Modern: the Navketan story told Mid-Day in an old interview, "In the '50s some South Indian producers had approached Dilip Kumar with an offer. When he refused to take it up, Sriramulu Naidu, a producer from the South who was making Azaad, offered him an exorbitant amount to act in the film, which Dilip Kumar accepted."
Sing a song
Dilip Kumar sang a song along with Lata Mangeshkar in Musafir which was Hrishikesh Mukherjee's first film as a director. The song was Laagi Naahin Chhootey, Chahey Jiya Jaaye. He later sang in Karma as well.
No Mother India
Dilip Kumar had refused to play a son to Nargis in Mother India after working as her romantic hero in many films. In his autobiography, the actor mentions, "When Mehboob [Khan] sahab discussed Mother India with me in the early 1950s, I thought it was a brilliant and timely concept and it had to be made at any cost. The role he could offer me was one of the sons of heroine Nargis and I pointed out that it would be an incongruous casting after all the romancing she and I had done in earlier films, such as Mela (1948) and Babul (1950)."
Lawrence Of Arabia? Not for him
Hollywood director David Lean wanted Dilip Kumar to play Prince Ali in Lawrence Of Arabia. The actor refused it because he thought he will feel out of place, apparently. That role made Egyptian actor Omar Sharif a global superstar.
Directorial debut goes bust
Dilip Kumar was supposed to start his directorial innings with Sudhakar Bokade's Kalinga in the 90s. Raj Babbar and Raj Kiran were to play Kumar's sons in the film but Bokade ultimately pulled the plug on it when he realised Dilip saab has a very different style of direction.