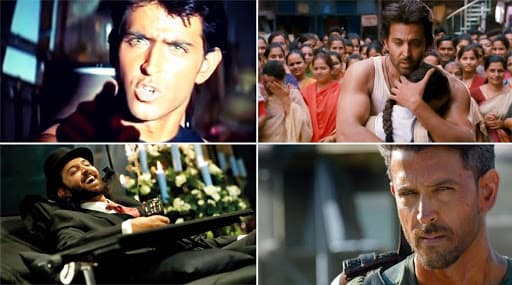 Today is Hrithik Roshan's birthday, one of the most handsome men walking on earth presently. In fact, we feel that's also his curse. Hrithik is so ridiculously handsome that the first thing you notice about him is his good looks, good looks and good looks. Everything else that he does gets secondary attention, even when he has proved time and again that he is a talented actor. He is just blessed with a really charming face and features. But then what do you do when you look like that? Deepika Padukone Rubbishes Rumours of Hrithik Roshan Playing Lord Krishna in Draupadi
Hrithik dawned on the Indian Cinema world in 2000 with Kaho Naa...Pyaar Hai which incidentally turns 20 years old in 2020. Since then, things have not been the same for many men and women who fantasize, idolise and fancy him. But we would like to talk about a few of his scenes from the movies that left us more awe of his style and acting than his oh-so-hot face.
Kaho Naa Pyaar Hai
This might be a meme today but the intensity with which Hrithik says those words made us hail him in 2000.
Fiza
There are many who haven't watched Fiza, the film where Hrithik played his most vulnerable character ever. The scene where he begs for help from Police during riots to save him and gets shooed away will leave you in tears.
Mujhse Dosti Karoge
This is one of our best scenes from a Hrithik Roshan movie. The scene where Hrithik refuses to give up on Rani despite her insistence and challenges her is the best moment in the film. That way of suppressing the rage that he is feeling inside is unbelievably relatable. We couldn't find the exact scene anywhere so please watch the movie again. You won't be disappointed.
Koi...Mil Gaya
There is a scene in the film where Hrithik or Rohit flaunts his prowess to Preity Zinta who thinks his mental condition does make him the right suitor for her. That's a fantastic scene.
Guzaarish
A scene that brought tears to our eyes had Hrithik Roshan playing with the drops of rain falling on him through the cracks on the roof. That's such mature acting right there.
Zindagi Na Milegi Dobara
It has to be the verbal spat with a bit of slapping between the Abhay Deol, Farhan Akhtar and Hrithik Roshan that scores here. The way HR finally says what he had to say since the start of the journey was deeply satisfying.
Agneepath
Here it's not exactly a scene but a montage that used in the song Abhi Mujh me kahi. The way he looks at his long lost sister and cries is so memorable.
Kaabil
Hrithik played a blind guy in the film who goes on a revenge spree after his wife is raped. She later kills herself. All the action scenes are superbly shot and enacted by him.
Super 30
The scene where Hrithik playing Anand Kumar realises that all his 30 students have passed the test and the way he breaks down at the triumph was the best scene in the whole film.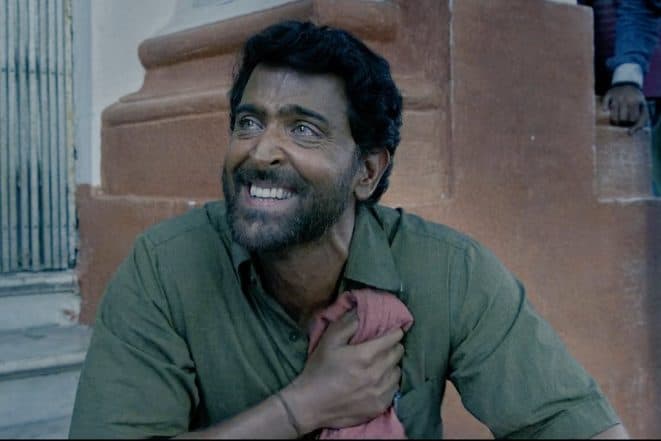 War
There are many scenes in War that could be here but there is one particular scene where a non-trusting Hrithik stares at Tiger. Kabir doesn't take to Tiger immediately because of prejudices. In one of the sequences, a plan is being hatched to nab a terrorist mastermind and while everyone is looking at the map, Hrithik is reading Tiger silently. That, of course, intimidates him and makes Tiger uncomfortable.