The Indian film industry was lucky to have a visionary like Satyajit Ray. His movie was beyond brilliance and a talent like him is hard or probably impossible to find these days. So what happens when you mistake an icon like him for someone else? Well, it's an error that can't be ignored. We can still understand it millennials commit this big blunder but when the official website of the International Film Festival of India does this goof-up, it's beyond any explanation. IFFI 2019: Amitabh Bachchan's Driver Goes Missing, Goa Congress Blame Event's Mismanagement (Read Deets).
Speaking about goof-up, IFFI website committed a blunder when they used ace lyricist Gulzar's picture for Satyajit Ray. His 1989 Bengali classic Ganashatru, is one of the movies to be screened at the film festival this year. IFFI's official website which has a catalogue of all the films being screened used Gulzar's picture instead of Satyajit Ray while describing him as the director of this classic. It's clearly embarrassing on IFFI's part to confuse two legends of the Indian film industry with each other. We wonder if the website has made the necessary changes after their goof-up went viral on the internet. IFFI 2019 Icon Of Golden Jubilee Goes To Rajinikanth; The Superstar Thanks The Government For The Honour.
Check Out the Blunder on IFFI Website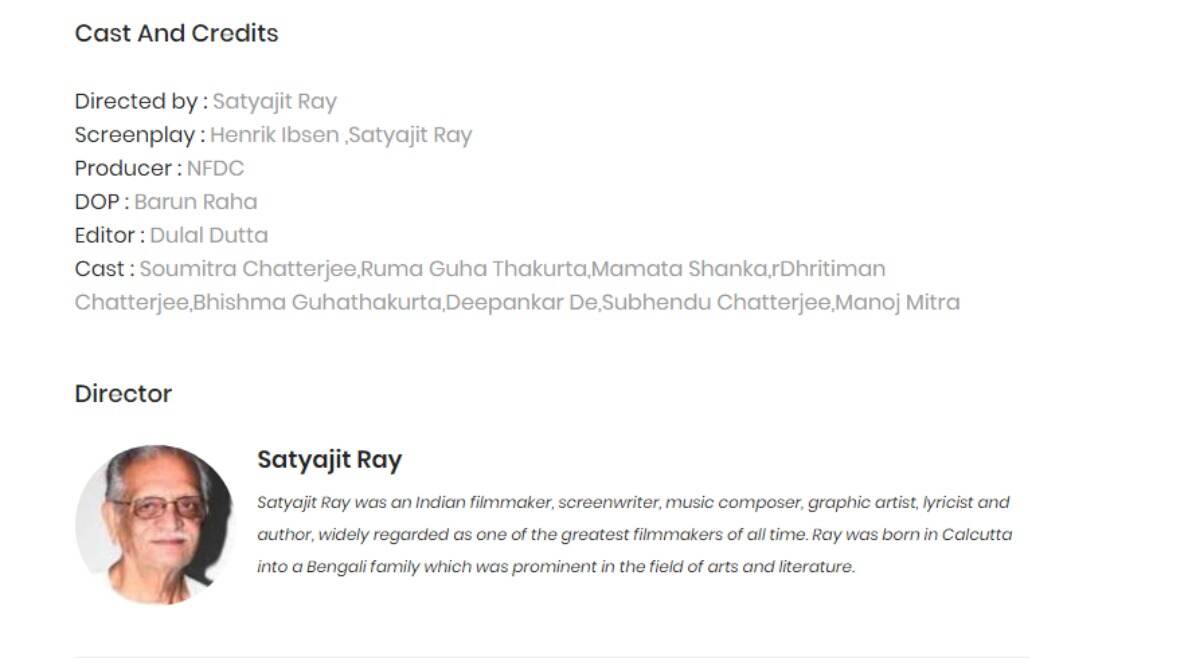 Speaking about the film festival, it was inaugurated in 1952 by then Indian Prime Minister Jawaharlal Nehru in Delhi. The ongoing festival started on November 20th in Goa and we saw Amitabh Bachchan with Rajinikanth and other dignitaries attending its opening event.