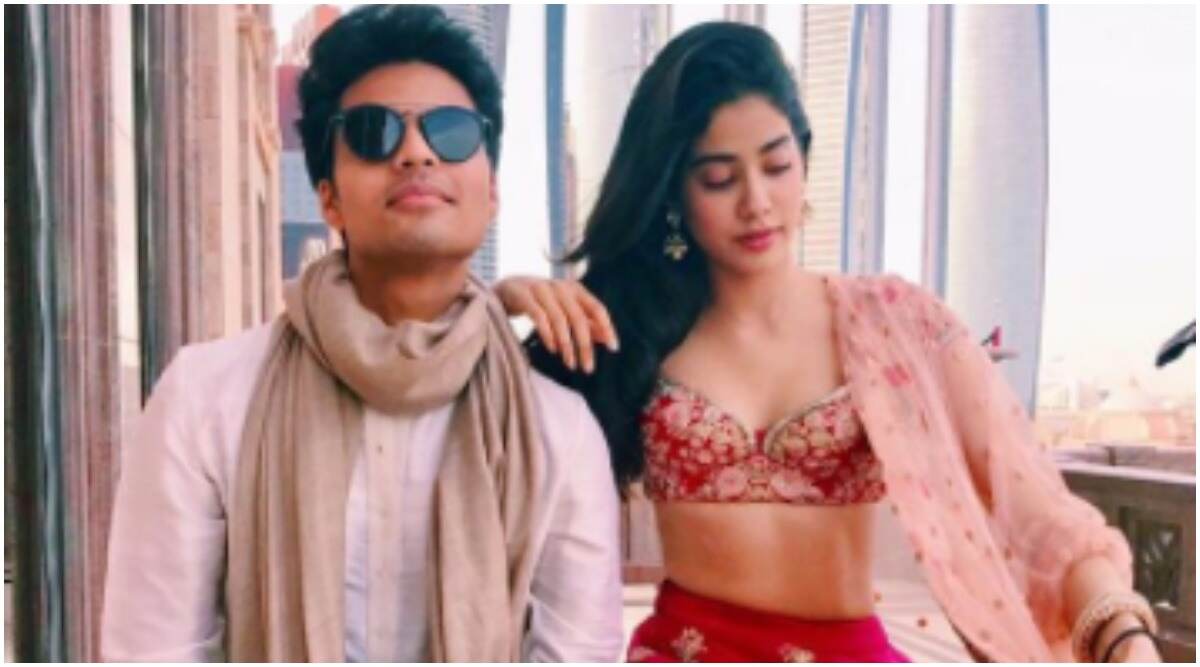 Janhvi Kapoor's love life was a hot topic of discussion even before she entered Bollywood. The Dhadak girl was rumoured to be dating Akshat Ranjan, her childhood friend and even her family were quite fond of her boy. His numerous pictures with Sridevi and him attending different movie premieres with them were proofs that the duo is best of friends but was a romantic relationship brewing between them? Well, this recent video may suggest so. A fan club shared an adorable video of Janhvi enjoying a piggyback ride with Akshat Ranjan and if doesn't scream love for you, then we don't know what will. Janhvi Kapoor Gets a Congratulatory Gift From Akshat Ranjan: All You Need to Know About Dhadak Actress' Rumored Boyfriend.
Okay, we aren't deriving any conclusions here but just an assumption that Janhvi and Akshat could be more than just friends. The duo is extremely fond of each other and she's the happiest with him. This recent video along with a bunch of pictures from their recent dinner outing proves the couple is going strong and there's nothing that has changed in their equation. He may be just a friend and just in case he is, every girl should probably keep him as an ideal example of how an ideal boy who's a friend should be. Shahid Kapoor: Janhvi Kapoor is NOT Special, Ishaan Khatter 'Buzzes' Around a Lot of People.
Check Out Janhvi and Akshat's New Video
View this post on Instagram
It was during the release of Dhadak when Janhvi's romance with Ishaan Khatter made headlines. We guess it was a mere publicity stunt as the duo didn't really exude any 'relationship' vibes whatsoever. Nonetheless, we hope the girl is happy in her space and will decide to reveal her relationship status very soon.