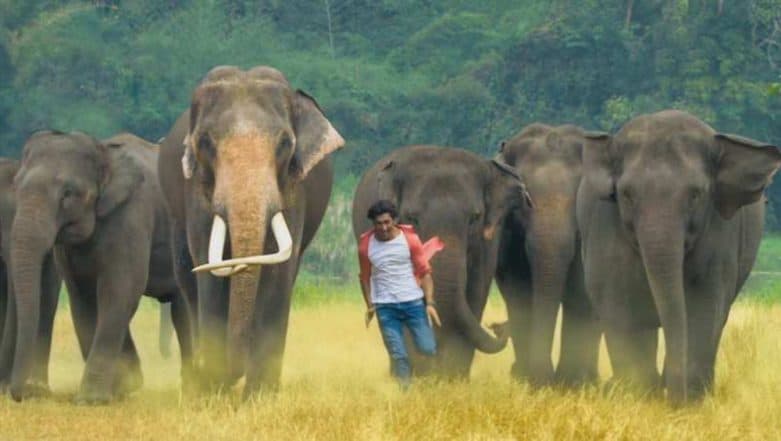 Vidyut Jammwal returns to the big screen after his 2017 release, Commando 2. This time with his love for Jungle. The actor who's known for his love for fitness and brilliant action skills is back at doing what he does the best. The genre is more like his forte and there's no harm in exploring it until you hit the saturation point. Directed by Chuck Russel, Junglee is a beautiful tale of (Vidyut) and Bhola and their camaraderie is one of the major highlights of this film. Yes, we are currently watching this new offering and here's what we think about its first half. Junglee Making of Action Scenes: Vidyut Jammwal's Prep for The Dangerous Stunts Will Make You Applaud! (Watch Video).
The story is about Raj (Vidyut Jammwal), a veterinary who returns to his village after ten long years. However, the situation has intensified since his last departure and today his family struggles to protect their ancestral elephant sanctuary. Atul Kulkarni is a poacher who smuggles elephant trunks and is on a mission for the same. What follows next is his attempt to complete his task. Towards the end of the first half, you are forced to gulp down some bitter moments that demand vengeance. Junglee: Vidyut Jammwal Talks About 5 Powerful Action Sequences from His Film That You Must Watch Out For.
Overall it seems to be a decent watch and something that deserves a bit of a cash from your wallet. Hope the second half is equally refreshing and doesn't disappoint.