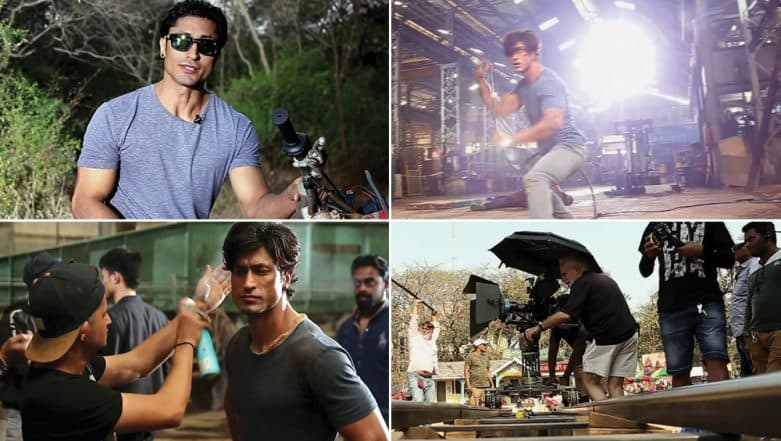 Vidyut Jammwal has been teasing his fans with the power packed action scenes through his upcoming film, Junglee's trailer. The actor is considered to be amongst the top-most martial arts performers across the globe. Naturally, an action flick coming from his end will be a treat to watch for all those who love some energetic content. In this film directed by Chuck Russell, Vidyut is seen doing some risky stunts like playing with live wires, jumping through a small window to say the least. In this making video of the action scenes, you can see the efforts put behind these shots. Junglee: Vidyut Jammwal Talks About 5 Powerful Action Sequences from His Film That You Must Watch Out For.
In this video, we can see the Commando 2 star being the fierce yet obedient student, carefully listening to the instructions before performing the stunts. The cinematographer of the flick, Mark Irwin even went ahead to call him an 'introspective performer.'
Action director, Chung Chi Li also was all praises for the actor who completed all the dangerous scenes by himself. He also apologized to Vidyut for hurting his ear and head while shooting for these scenes. Check out the amazing video below.
Junglee Making Video
Earlier, speaking of a special art form, Vidyut said, "In Kalaripayattu it is important that you use your whole body. And if you can do something with your right hand well, you are supposed to be able to do it with your left hand in exactly the same way. The idea here is that a human being can do the same thing with both sides of the brain. That's the reason I have swords in both my hands and had to use them simultaneously." The film is slated to hit the screens on March 29. Are you excited for this nail-biting action adventure?