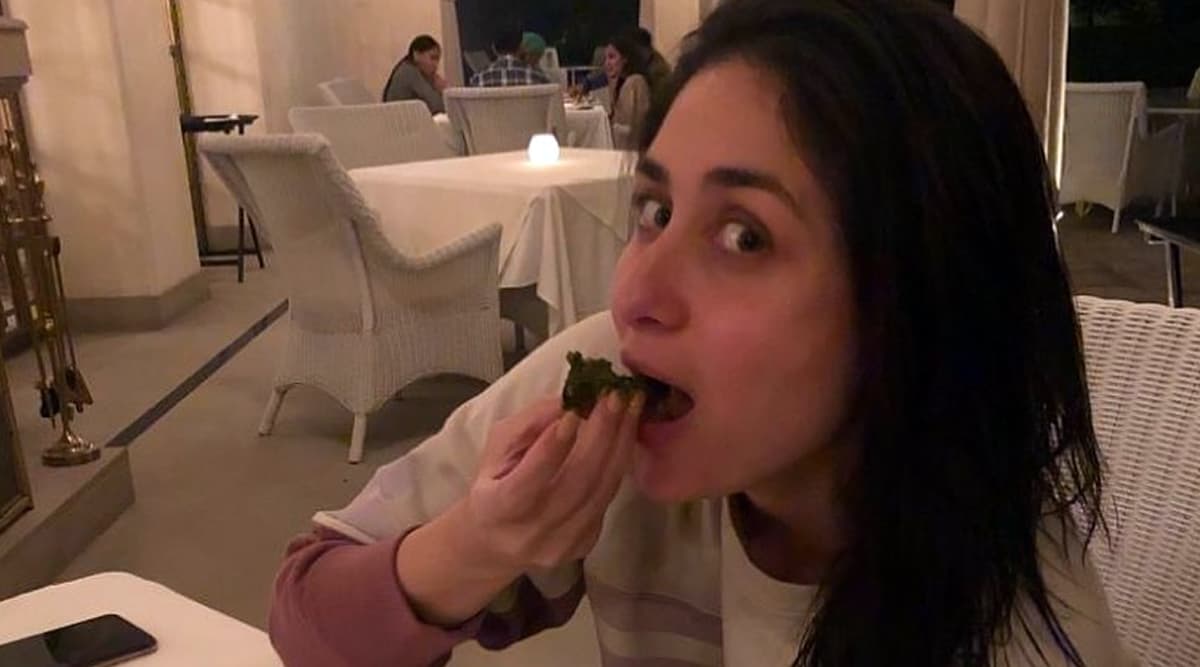 Health concious filmy buffs swear on Kareena Kapoor Khan's diet! The actress has been the fitness icon for years now. From her work out regime to her little handy tips to get into shape, everything is cherished by the fans. Not just her but her dietitian, Rujuta Diwekar is known to be one of most followed experts when it comes to food and health. For those who wonder about Bebo's diet and routine food, here's a treat from the dietitian herself! Rujuta shared a goofy pic of Kareena eating staple Punjabi food which is a combination of saag-roti-makkhan' and also the reason behind it. Yo or Hell No? Kareena Kapoor Khan's Desi Avatar in Melbourne.
Staying fit is easy but not simple! Many of them strive hard to get the perfect receipe to zero figure or flawless body type. In the attempt, they try out rigorous work out system or crazy diet, irrespective of whether it is helping them or not! However, time and again, it has been proved that the ancient Indians had already paved a path for us and we just had to follow them. Diwekar points out the same in her long Instagram post. Kareena Kapoor Khan in a Shimmery Michael Costello's Backless Dress!.
A few lines from her excerpt read as, "Nutrition societies across the globe are trying to adopt this practice from ancient cultures. And on our part, we must ensure that this timeless practice is not forgotten and lost in the process of eating only meat or only soup-salad or not eating at all. Health is not a size, it's a state. A state of harmony, in the mind and body and between people and planet. And really, all you need to do for that is to keep calm and eat makhan-roti-saag. P.S- - Makhan-roti-saag coz right now #kareenakapoorkhan is in Punjab."
Here's The Full Post
Well, there couldn't be a better advice than from the lady behind the leading lady's successful fitness journey. Kareena has been the benchmark for many when it comes to 'zero figure' execution, pregnancy fashion and shedding off the pregnancy weight. But then it goes without saying that old is always gold and Bebo and her dietitian know it well!